Wave of Bombings, Shootings Leave 38 Dead in Iraq
TEHRAN (Tasnim) - A wave of coordinated blasts that tore through overwhelmingly Shiite cities shortly before the breaking of the Ramadan fast and other attacks killed at least 38 in Iraq on Sunday.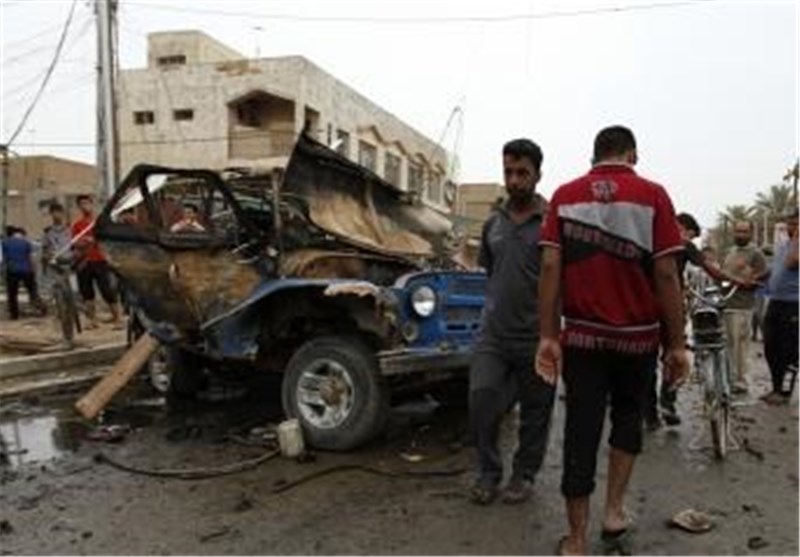 Insurgents have been pounding Iraq with bombings and other attacks for months in the country's worst eruption of violence in half a decade.
Violence in Iraq has risen to its deadliest level since 2008, with more than 2,800 people killed since the start of April.
Insurgents often increased attacks during Ramadan in the years following the 2003 US-led invasion.
Sunday's explosions struck shortly before the evening iftar meal that ends the daylong fast during Ramadan, AP reported on Monday.
In the deadliest attack, at least eight people were killed and 15 were wounded in the southern port city of Basra when a car bomb and then a follow-up blast went off near an office of a Shiite political party, according to two police officers. Basra is a major oil industry hub 550 kilometers (340 miles) southeast of Baghdad.
Another car bomb exploded among shops and take-away restaurants in central Kut, 160 kilometers (100 miles) southeast of Baghdad. The provincial deputy governor, Haidar Mohammed Jassim, said five people were killed and 35 wounded.
Police reported additional car bomb explosions that left four dead in a commercial street in the Shiite holy city of Karbala, five near an outdoor market in Nasiriyah and six near a Shiite mosque in Musayyib, and more than 60 wounded in total.
Another blast, this one caused by a roadside bomb, struck late Sunday in a commercial street in the southern Baghdad neighborhood of Dora, killing four people and wounding 16 others, according to police and hospital officials.
There has been no claim of responsibility for the recent wave of attacks, but extremists, including al-Qaeda's Iraq branch, are believed to be responsible for much of the killing.