Armed Man Arrested Near White House
TEHRAN (Tasnim) – A Texas man carrying a pistol and two knives was arrested Tuesday in the park across from the White House.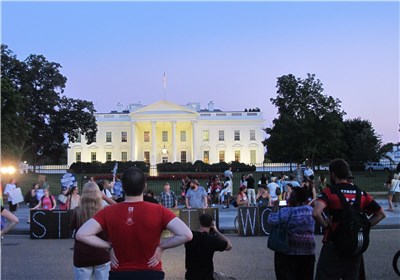 The suspect was first spotted at about 3:25 pm (1925 GMT) in Lafayette Park, just north of the US presidential residence, Secret Service spokesman Brian Leary said.
Leary told AFP that the shirtless man was "in possession of a pistol" and two knives when he was apprehended by Secret Service agents.
A law enforcement source said the suspect, identified as Christopher Briggs, was carrying a .45-caliber weapon. He was later transferred to Washington police custody.
Briggs has been charged with possession of a prohibited weapon and faces a separate charge on violating laws governing open containers of alcohol, the source said.
It was not clear if the suspect intended to try to harm President Barack Obama, who was at the White House on Tuesday.