Official: Iran Clears over 4 Million Hectares of Minefields
TEHRAN (Tasnim) - Iran has so far cleared more than 4 million hectares of minefields, an Iranian official announced on Monday.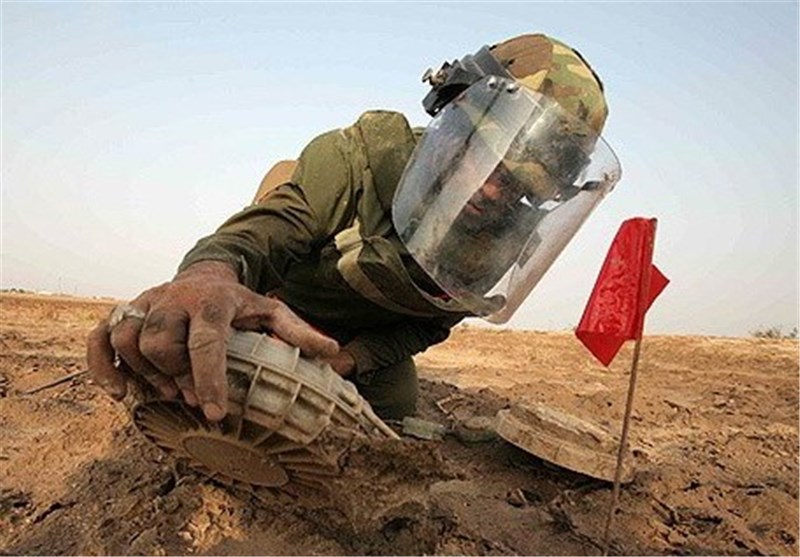 Head of Iran's Mine Action Center General Amir Ahmadi said the country has successfully performed clearance of 4,150,000 hectares of lands contaminated with mines and unexploded ordnance left by Iraqi imposed war against Iran in 1980s.
Demining operations have been carried out in Iran's Western and Southwestern province, however, there are still 40,000 remaining hectares of contaminated lands that are mainly located in Khoozestan province. Amir Ahmadi added.
The official also stated that the number of those injured by mines and unexploded ordnance have seen a decline of 75 percent over the past three years, while the number of those killed has decreased by 88 percent in the same period.
In recent years, 47 personnel have been killed and 117 others have been injured during mine clearance operations in Iran, Amir Ahmadi noted.
The United Nations classification of mine-affected countries states that the Islamic Republic of Iran is one of the world's most affected countries.
The hazardous residue of the war stretches from Iranian city of Adaban on the Persian Gulf to the Turkish border some 600 kilometers (373 miles) north.
Demining in Iran involves advanced tasks, as well as mine and unexploded ordnance clearance operations around wellheads, pipelines, gathering centers and construction sites.