Iran, ECO Discuss Expansion of Cultural Cooperation
TEHRAN (Tasnim) – Iranian Foreign Minister Ali Akbar Salehi and Head of the cultural body of the Economic Cooperation Organization (ECO) explored avenues to boost cultural relations between the two sides.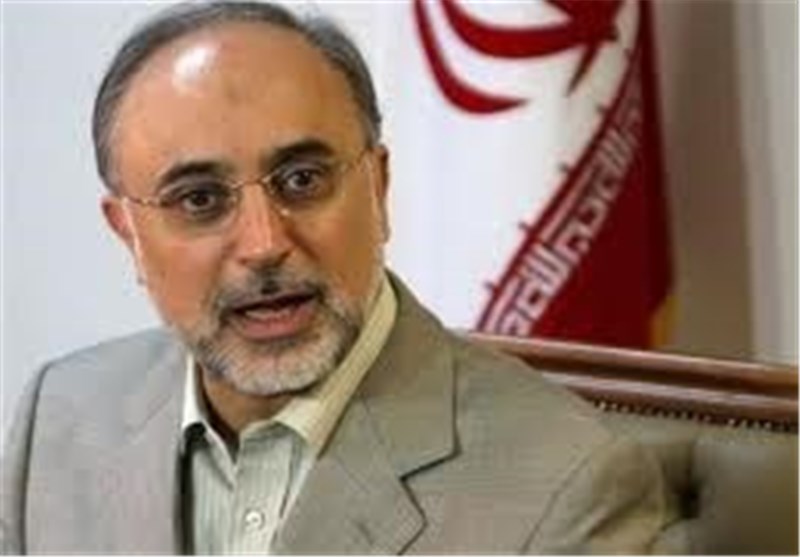 Salehi met the new Head of Cultural Institute of the ECO, Eftekhar Hossein Aref, on Monday evening to discuss ways for broadening cooperation with that institute.
Salehi expressed the hope that during Aref's tenure as the ECO Cultural Institute chief in Iran, the institute would witness fruitful and impressive activities.
During the meeting, Aref said that the level of cultural activities in Iran is very high.
The ECO official also expressed the hope that during his tenure in Iran the institute would take important steps in elevating the qualitative level of those activities and the expansion of cultural relations among the member states.
The ECO Cultural Institute (ECI) is one of the core specialized agencies of ECO. Its Charter is ratified by Afghanistan, Iran, Pakistan and Tajikistan.
Since May 2011, the ECI has held several cultural activities including the 3rd ECO Calligraphy Exhibition (Tehran-June, 11), Festival of cultural and artistic works by Afghan immigrant artists (Tehran-June,11), Woodwork Exhibition (Tehran-July,11), 4th ECO Calligraphy Exhibition (Istanbul-August,11), 1st ECO Handicrafts Exhibition (Bojnourd-Sep,11), Exhibition of Tajik handicraft (Tehran-Sep,11), 5th ECO Calligraphy Exhibition (Lahore-October,11), Kyrgyz Contemporary Paintings Exhibition (Tehran-December, 11), Exhibition on "Pakistan's Contemporary Arts" (Tehran-Feb, 2012) and Joint Photo Exhibition with Cooperation Council of Turkic Speaking Countries (CCTS) (Tehran-March, 2012).