Iran's Judiciary Chief Slams West's Double-Standards toward Human Rights
TEHRAN (Tasnim) - Iran's Judiciary Chief Ayatollah Saddeq Amoli Larijani said westerners have adopted double-standards toward the issue of human rights and freedom.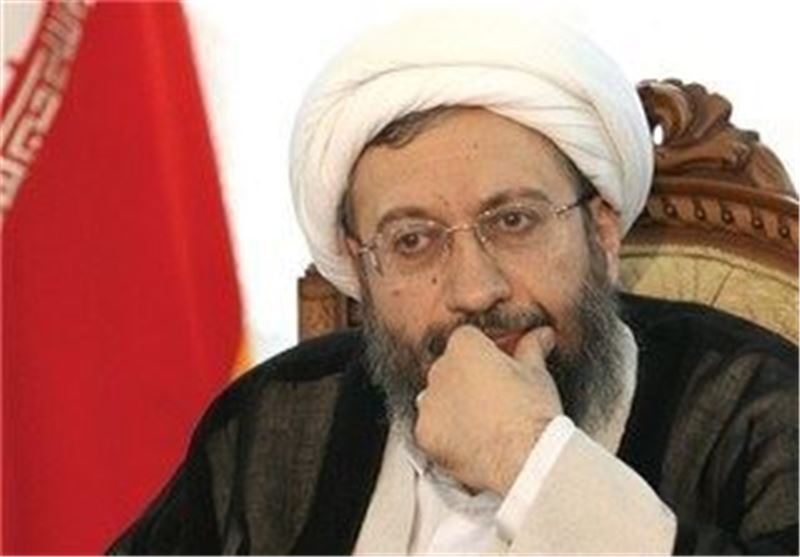 Addressing a gathering of members of Iranian Judiciary's human rights headquarters, Ayatollah Larijani pointed to the double-standards attitude adopted by those who claim to be advocates of human rights, saying, "Westerners are now exercising excessive cruelty against many nations in the name of human rights and freedom."
Larijani further referred to the situation of people in Bahrain and Egypt as examples of the West's contradictory stance towards human rights, freedom and the path to democracy.
The Iranian official also regarded the westerners' reports respecting human rights conditions in Iran as "untrue", and called on Muslim nations to strengthen theoretical and practical will to advocate Islamic human rights issues.
On June 17, 2011, the UN Human Rights Council, under pressure from the United States and its allies, named former Maldivian Foreign Minister Ahmed Shaheed as its human rights investigator on Iran.
Shaheed has harshly criticized Iran's human rights record since 2011, but Iran has rejected his allegations, saying Shaheed has largely based his information on testimony by members of organizations on international terrorist lists, such as the Mojahedin-e Khalq Organization (MKO).
Tehran insists that the appointment of a UN Special Rapporteur on Iran's human rights is a selective, politically-motivated and unacceptable move.