MP: EU's Anti-Hezbollah Decision Exasperates Muslim World
TEHRAN (Tasnim) – A senior Iranian lawmaker condemned the European Union's recent decision to blacklist the military wing of the Lebanese Hezbollah Resistance Movement, and stressed that the move has angered Muslim nations.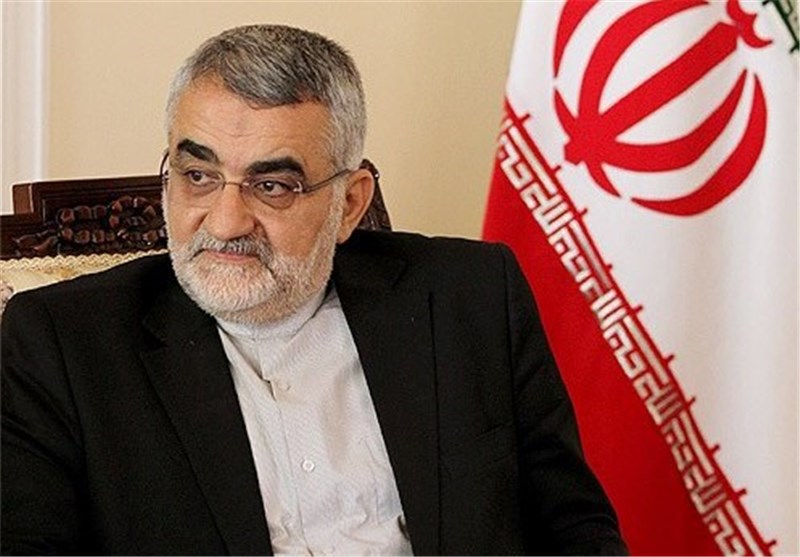 Chairman of the Iranian Parliament's National Security and Foreign Policy Committee Alaeddin Boroujerdi said on Tuesday that the EU has infuriated millions of Muslims worldwide given the fact that Hezbollah is respected by Muslims and Christians.
He also noted that Hezbollah has a brilliant and honorable historical background in anti-Israeli resistance for the Muslim world.
"Israel, receiving all-out support from the US, waged a new war on Hezbollah in 2006 with the intention to defeat the Lebanese resistance movement and compensate for its 2000 failure," Boroujerdi said as he highlighted Hezbollah's triumph over Israel in 2000 when the Zionist regime's troops withdrew from southern Lebanon.
The Iranian lawmaker further said that the 28-nation bloc has made the biggest mistake in its history.
The 28 members of the European Union on Monday agreed to label Hezbollah's military wing a so-called terrorist organization, making it illegal to send money to the organization and enabling its assets in Europe to be frozen.
Britain and the Netherlands have been pushing for the blacklisting since May, but many countries had resisted, arguing that it could destabilize Lebanon, where Hezbollah is part of the government.