Rafsanjani Blasts West's Continued Hostile Attitude towards Iran
TEHRAN (Tasnim) - Chairman of Iran's Expediency Council Ayatollah Akbar Hashemi Rafsanjani decried the double-standard attitude adopted by enemies of the Islamic Revolution and slammed their manner as against diplomatic norms.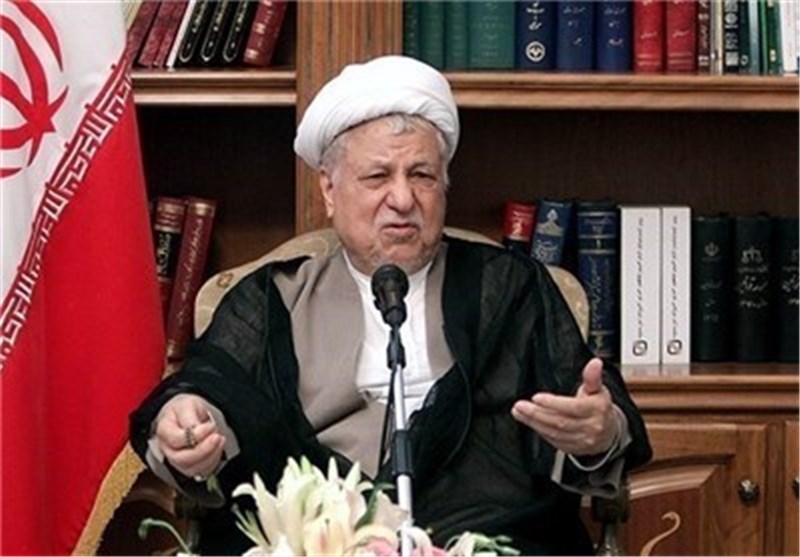 Addressing a gathering of members of Iran's Expediency Council, Ayatollah Rafsanjani lashed out at enemies of the Islamic Revolution for their hostility and double-standard policies both in their words and deeds towards the Iranian nation specially after high public turn out in the recent presidential election in Iran.
"Given the new conditions after (Iran's presidential) election, it was not expected that they (enemies) behave in such a way that was out of diplomatic norms," Ayatollah Rafsanjani asserted.
The Islamic Republic of Iran held nationwide elections on 14 June, 2013. Nearly 50.5 million Iranians, including more than 1.6 million first-time voters, were eligible to participate in the presidential, and city and village council elections. Iran's Interior Ministry put the voter turnout at 72.7 percent.
After the election, Leader of the Islamic Revolution Ayatollah Seyed Ali Khamenei expressed gratitude to the Iranian nation over their high turnout in the polls, saying things proceeded contrary to what enemies had expected.
"The enemies and opponents of the Islamic Republic attempted to either prevent the election from being held, or make the nation indifferent toward the poll," the Leader said.