Top Cleric Terms Europeans "Not Trustworthy"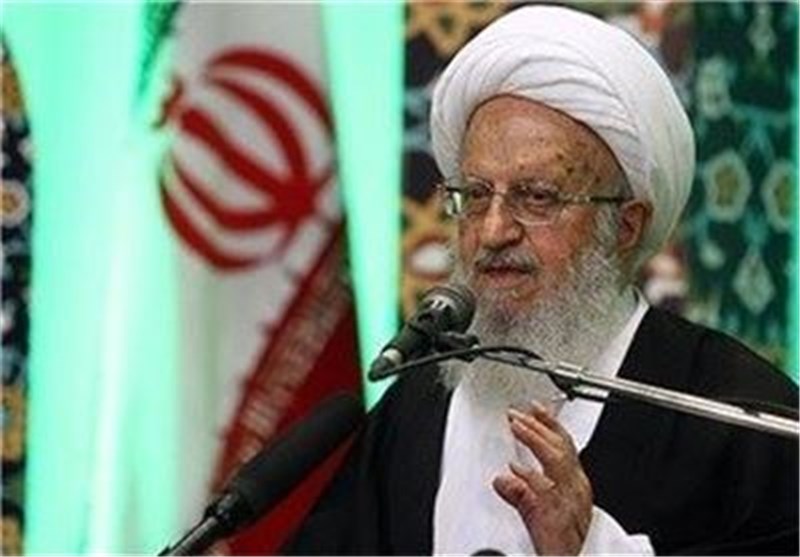 TEHRAN (Tasnim) – A prominent Iranian cleric denounced the EU's recent move to blacklist the Lebanese Hezbollah Resistance Movement, and labeled Europeans as not trustworthy.
"Supreme Leader of (the Islamic) Revolution has said that the United States is not trustworthy. I am adding that Europeans are not trustworthy either, and are illogical," Ayatollah Nasser Makarem Shirazi said on Wednesday.
On Sunday, Supreme Leader of the Islamic Revolution Ayatollah Seyed Ali Khamenei had said that he is not optimistic about negotiations with the United States.
"The Americans are not trustworthy, they are illogical, and they are not frank in their interactions," the Leader said.
Ayatollah Makarem Shirazi also deplored the European Union's decision to put Hezbollah in the list of so-called terrorist organizations and praised the resistance movement for protecting Lebanon against Israel.
"It (EU's decision) comes while the terrorists, who kill women and children in Syria and plant bombs in mosques, are even being encouraged (by the West) and they (westerners) give them weapons and money," the senior Iranian cleric added.
In a separate development on Tuesday, Iranian parliamentarians also condemned the EU's move in a strongly worded statement.
The 28 members of the European Union on Monday agreed to blacklist Hezbollah's military wing.
The blacklisting would mean imposing visa bans on individuals and asset freezes on organizations associated with the group.
Britain and the Netherlands have been pushing for the blacklisting since May, but many countries had resisted, arguing that it could destabilize Lebanon, where Hezbollah is part of the government.
Many top Lebanese officials immediately expressed deep concern over the decision which some said would damage Lebanon's international relations and worsen internal tensions.
Lebanon's president, Michel Suleiman, for instance asked the European Union to "re-examine its decision."