Kerry Rules Out Military Option on Syria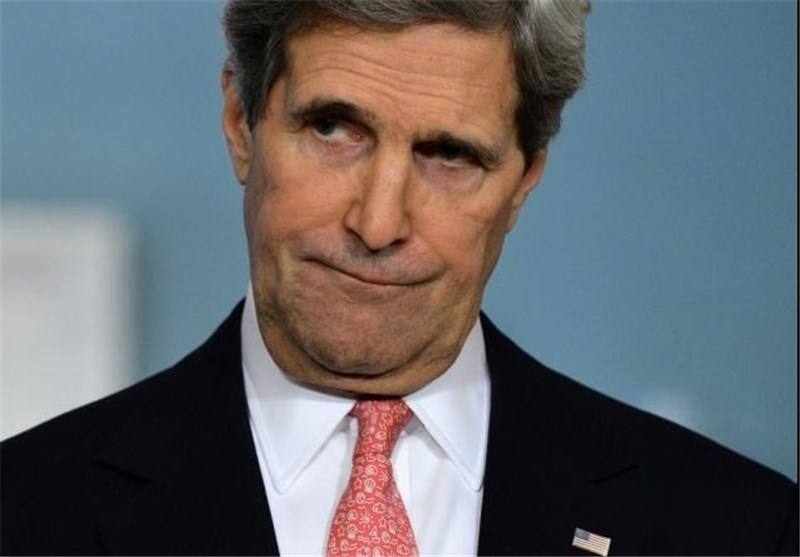 TEHRAN (Tasnim) - US Secretary of State John Kerry ruled out a military solution for Syria, saying its conflict does not resemble Libya's while calling for a settlement based on last year's Geneva peace plan.
"This is not Libya. It is very different in many, many ways," Kerry told reporters in Kuwait City in response to a question on why there had been no military intervention in Syria as during Libya's 2011 armed uprising.
Kerry made the remarks after holding talks with Kuwaiti Foreign Minister Sheikh Sabah Khaled al-Sabah on Wednesday, Middle East online reported.
He said that unlike Libya, the Lebanese Shiite movement Hezbollah had intervened in Syria, while Russia was supplying the regime with arms.
Kerry warned the fighting in Syria could lead to the destruction of the state, the collapse of the army and a total breakdown of a sectarian strife for many years to come.
"There is no military solution here... We need to reach out for a diplomatic solution" through negotiations in the Swiss city of Geneva, Kerry added.
Such talks would seek to implement the "Geneva 1 communiqué which requires a transition government in a neutral environment," he added, referring to the 2012 peace plan backed by Russia.
The United Nations said Tuesday that Kerry and Russian Foreign Minister Sergei Lavrov are to meet next week in Brunei to discuss how to move forward towards a new international peace conference for Syria.