Spain Train Crash Death Toll Reaches 80
TEHRAN (Tasnim) - The death toll in the Spanish train crash has now risen to 80, media reports said on Friday.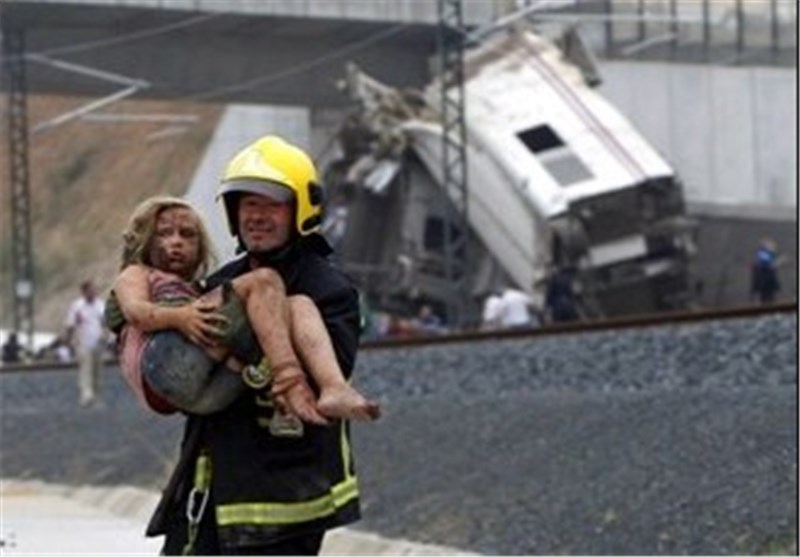 Ninety five people remain in hospital, 36 in a critical condition, euronews website reported.
Pictures are emerging of the immediate aftermath of the crash.
They show emergency services having to cope with fire and smashing the windows of the carriages to get to the injured.
Conditions were made more difficult as choking smoke hampered the relief efforts.
The train had eight carriages, all were badly damaged, some finished upside down.
It was just coming in to Santiago de Compostella around last evening when it jumped the tracks.
Firefighters had been planning to strike, but it was cancelled when news of the tragedy came through.
An investigation has been opened into the cause of the crash and initial reports indicate the train was going too fast.
Police have placed one of the two train drivers under investigation.