Iran Renews Call for Political Solution to Syrian Crisis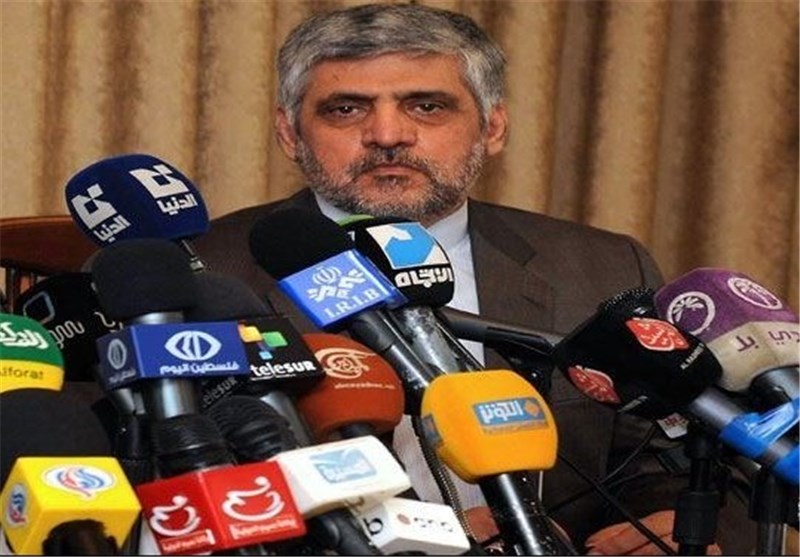 TEHRAN (Tasnim) – Iran's Ambassador to Syria Mohammad Reza Raouf Sheibani reiterated Tehran's determination to help find a political solution to the current crisis in Syria.
Speaking at a meeting with Mokhtar Lamani, the deputy to UN-Arab League Special Representative for Syria Lakhdar Brahimi, Raof Sheibani outlined Iran's efforts for finding a political solution to the foreign-sponsored unrest in Syria.
During the meeting held on Thursday, the Iranian envoy stressed the need for the settlement of the crisis through a Syrian-Syrian solution, and stated that foreign intervention in the Syrian crisis leads to further continuation of the unrest.
As regards Geneva 2 talks on Syria and Iran's participation in the conference , Raouf Sheibani noted that Iran's influence on regional and international developments is the main factor which makes the country's participation very important.
Mokhtar, for his part, said Iran is an influential player in the regional developments and should attend the conference.
On May 7, Russia and the US agreed in Moscow to convene an international conference on Syria, which will serve as a follow-up to an earlier Geneva meeting held in June 2012. There are speculations that the conference might be held in September.
On May 28, Russian Foreign Minister Sergei Lavrov emphasized the necessity of Iran's attendance at the upcoming talks in Geneva. "The issue of Iran is key for us. Iran, without question, is one of the most important nations," he said.
Also on July 23, Brahimi said the United Nations would like Iran to attend the next Geneva conference on the crisis in Syria.