Iran Strongly Condemns Assassination of Tunisian MP
TEHRAN (Tasnim) – Iran's Foreign Ministry Spokesman Seyed Abbas Araqchi condemned the assassination of Tunisian lawmaker Mohamed Brahmi, and extended his condolences to the Tunisian nation and family of the slain parliamentarian.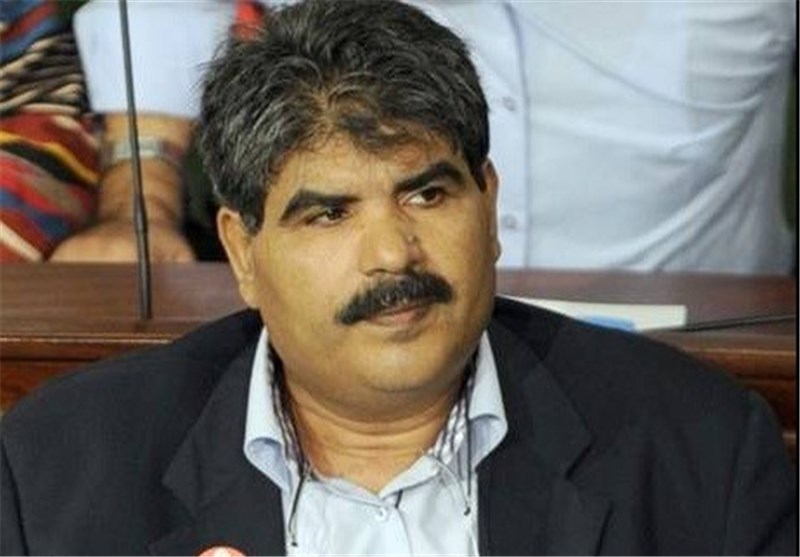 Speaking on Saturday, Araqchi termed the attack a desperate attempt aimed at plunging the revolution in Tunisia into a deadlock.
The Iranian official further said vigilance by the Tunisian nation and politicians, their efforts to safeguard national unity and eradicate terrorism are the only solutions to the ongoing problems in the North African country.
On Thursday, unknown gunmen shot and killed Brahmi, the Tunisian opposition leader and member of parliament, in front of his wife and daughter outside his home in the capital Tunis.
Brahmi, 58, was leader of the leftist People Movement party. He also held a seat in the assembly tasked with writing the country's new constitution.
The incident was the first killing of an opposition politician since leftist Chokri Belaid was assassinated in February, triggering a political crisis in Tunisia.
On Friday, Tunisian Interior Minister Lotfi Ben Jeddou said the assassination was carried out by a member of the extremist Salafist movement.
"The first elements of the investigation show the implication of Boubaker Hakim, a Salafist extremist," the Tunisian minister said.
The recent assassination has triggered widespread anti-government rallies in Tunisia.
Thousands of angry supporters of Brahmi took to the streets of Tunis and other cities across the country. The protesters also gathered in front of the Ministry of Interior in Tunis, demanding the closure of parliament.