MP: Lawmakers' Recent Letter Unveils Chaos in US Decision-Making Camp
TEHRAN (Tasnim) – A senior Iranian lawmaker said the US lawmakers' paradoxical stance towards Iran demonstrated chaotic conditions in US decision-making camp.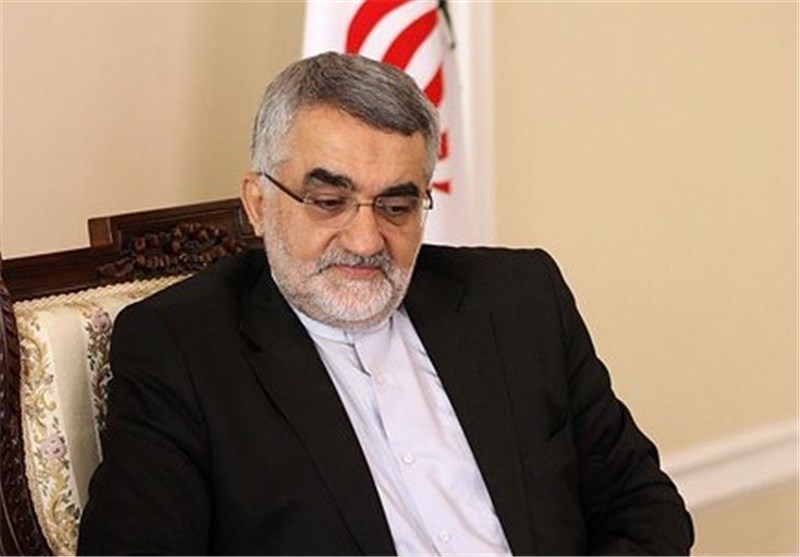 A group of US congressmen has written a letter asking the US president for diplomatic talks with Iran, while another group of them has asked for still more sanctions, Chairman of Iranian Parliament's National Security and Foreign Policy Commission Alaeddin Boroujerdi said.
"There is currently a chaotic condition in analyzing and decision-making of the American statesmen and congress representatives regarding holding talks with Iran," Boroujerdi told Tasnim on Saturday.
Referring to the US anti-Iranian stands, including impsong unilateral sanctions on the country, Boroujerdi reiterated, "The United States which has repeatedly asked for (direct one-to-one) talks, must change its approach, and this is the required, logical condition for such a demand."
On the existing confusion in US decision making circles and among the American politicians over holding talks with Iran, he said that a short while before the recent letter (of the US congressmen asking for talks with Iran), they had written a harsh letter, somehow denouncing the Iranian presidential election and calling it into question.
"In that letter they had asked the US administration to intensify the (anti-Iranian) sanctions, but after a while this letter signed by 118 members of the US Congress was published in the opposite direction of those acts, which shows the existence of chaotic conditions in decision making on Iran, Boroujerdi said.
The remarks by Boroujerdi came a week after Supreme Leader of the Islamic Revolution Ayatollah Seyed Ali Khamenei said that he is not optimistic about talks with the US since the US officials are not trustworthy.
"The Americans are not trustworthy, they are illogical, and they are not frank in their interactions," The Leader said last Sunday.
The US Congress postponed sending its annual sanctions legislation on Iran to the White House, reportedly over certain considerations after the election of Hassan Rouhani as Iran's next president.
Analysts say the legislation, which is aimed at escalating the sanctions against Iran,even if it is presented now,will not be considered until October at the earliest.