Envoy Voices Indonesia's Support for Freedom of Palestine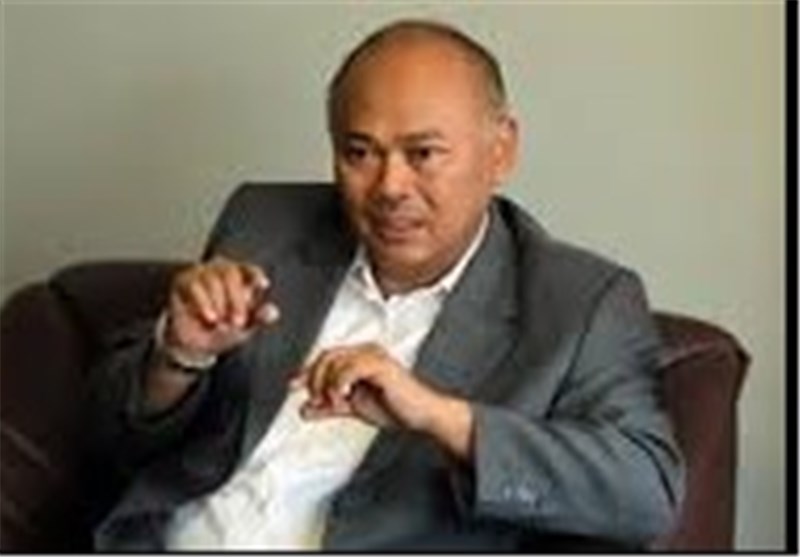 TEHRAN (Tasnim) – Indonesia's ambassador to Tehran voiced his country's sympathy with the Palestinian nation, and expressed the populous Muslim country's preparedness to support Palestinians in their efforts to free their lands.
"Indonesia had been dominated by colonialism for more than 350 years ... given Indonesia's previous experience, we call for the freedom of the Palestinian nation and we will do our best to free the oppressed nation," Dian Wirengjurit told Tasnim on Tuesday.
The Indonesian ambassador also pointed to close ties between Iran and Indonesia, saying the both countries have made great efforts to free Palestinian territories by presenting "appropriate and effective" solutions.
As regards the International Quds Day, the diplomat stated, "Considering the recent upheavals in the region and victories for Syria, the Quds Day will be held more magnificently. It is the duty of world's entire Muslims to support the Palestinian nation," Wirengjurit pointed out.
The International Quds Day is an annual event during which demonstrators express their solidarity with the Palestinian people and opposition to the Zionism as well as Israel's control of Beit al-Muqaddas.
The day was first suggested by the late founder of the Islamic Republic, Imam Khomeini (PBUH), in August 1979.
Imam Khomeini declared the last Friday of the holy month of Ramadan as the International Quds Day, and called for Muslims' massive rallies to mark the occasion.
Every year, the Muslim nation of Iran along with other Muslims and freedom-seekers announces its support for the Palestinian nation and other Muslim nations.
Millions of Iranians take to the streets in all Iranian cities across the country on the International Quds Day to condemn Zionists' crimes in the Palestinian occupied lands.