Iran Sees Deadly Bombings in Iraq as Part of Int'l Hegemonic System's Plot
TEHRAN (Tasnim) – Iranian Foreign Ministry Spokesman Seyed Abbas Araqchi strongly condemned the recent deadly attacks in Iraq, and called on the Islamic countries to enhance their unity to counter plots hatched by the international hegemonic system.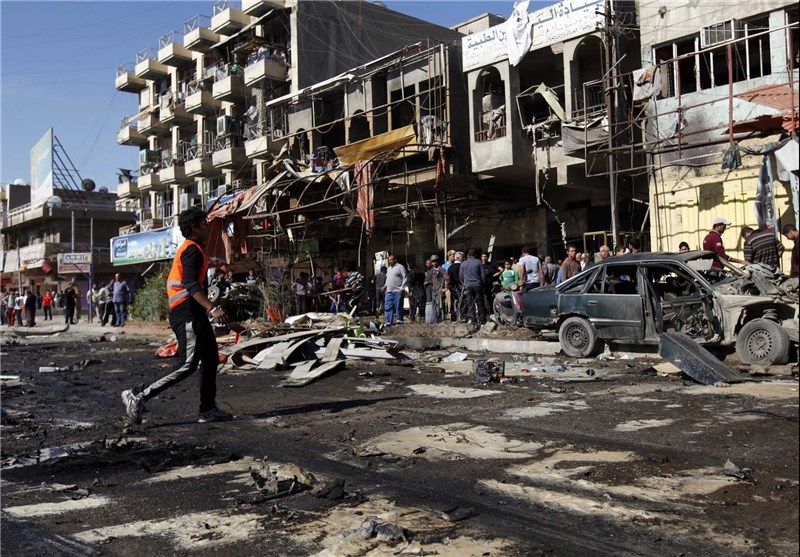 In a statement on Tuesday, the Iranian official stated that the bloody terrorist attacks in Iraq are part of a "dangerous plot hatched by the international hegemonic system" in a bid to provoke sectarian strife among Muslims.
Araqchi further expressed Iran's concern about the new wave of terrorist attacks in the neighboring country, and called on all Muslim nations to fulfill their historic responsibility in countering such plots.
On Monday, 15 car bombs killed at least 50 people and injured more than 100 in Iraq, according to security officials.
In a statement posted late Monday, the Islamic State of Iraq and the Levant, the Al-Qaeda affiliate in Iraq, took responsibility for the attacks earlier that day, mainly car bombs targeting marketplaces and parking lots.
The bombings were the latest episode in a wave of bloodshed that has swept Iraq since April, killing more than 3,000 people.