Senior Iranian Cleric Slams Middle East Talks as "Desperate Attempt"
TEHRAN (Tasnim) – Chairman of the Iranian Assembly of Experts Ayatollah Mohammad Reza Mahdavi Kani dismissed attempts to relaunch the so-called peace talks between the Zionist regime of Israel and the Palestinian Authority as an attempt to draw attention away from Israel's crimes.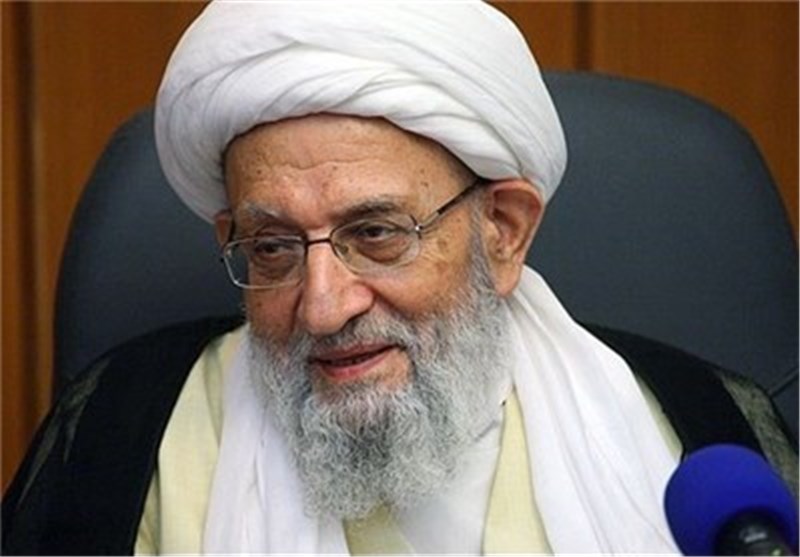 "On this year's International Quds Day, Muslims will condemn such desperate attempts, and will not allow anyone to betray (the Muslim world) and erase more than half a century of the Zionist regime's atrocities," the senior cleric said in a statement on the occasion of the forthcoming International Quds Day.
Ayatollah Mahdavi Kani also expressed hope that the resistance front against the Zionist regime of Israel would once again succeed in thwarting the plots hatched by the US and Israel.
On Tuesday, US Secretary of State John Kerry announced that Israeli and Palestinian negotiators have agreed to meet within two weeks to start substantive negotiations on a so-far elusive peace deal with the goal of reaching a deal within nine months.
Kerry made the remark as the two sides wrapped up an initial two days of talks at the US State Department after paying a visit to President Barack Obama at the White House.
He said the next round of negotiations would take place in either Israel or the Palestinian territories at an as yet-unspecified date before mid-August.