N. Korean Parliamentary Delegation to Visit Iran
TEHRAN (Tasnim) – Head of Iran-North Korea parliamentary delegation announced that North Korea's Parliamentary Friendship Group will pay a visit to Tehran in the coming weeks.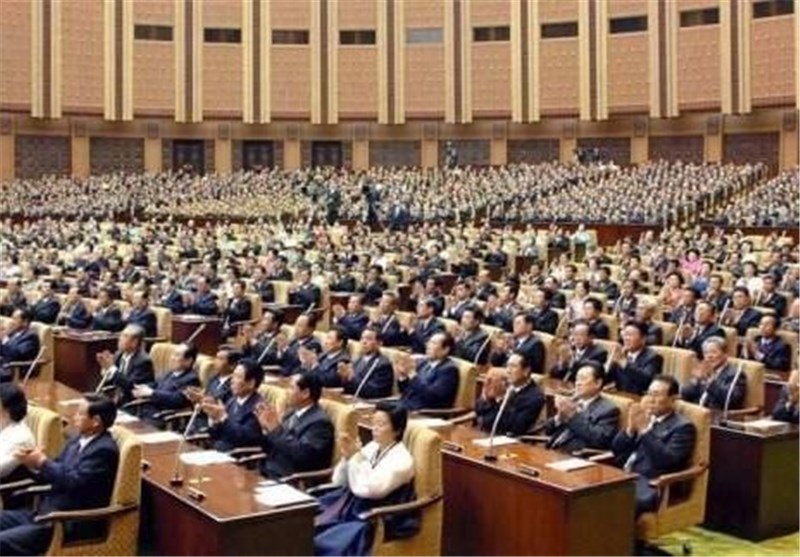 Mousarreza Servati, an Iranian lawmaker and member of Iran-North Korea Parliamentary Friendship Group, told Tasnim on Wednesday that Pyongyang is to dispatch its parliamentary friendship group to Tehran in the near future.
Servati's remarks come after an Iranian parliamentary delegation traveled to Pyongyang on Saturday on the occasion of the 60th anniversary of North Korea's Fatherland Liberation War Day.
"In our meeting with North Korea's vice president, we had consultations about expansion of bilateral relations, commercial and economic ties, as well as mutual cooperation in political activities of the Non-Aligned Movement," Servati told Tasnim after returning from Pyongyang.
In April 2013, a North Korean delegation visited Iran to participate in the 18th International Oil, Gas, Refining, and Petrochemical Exhibition in Iran's capital, Tehran.
Iran's Oil Minister Rostam Qasemi said on the sidelines of the exhibition that North Korea was negotiating with Tehran over the possibility of importing oil from the Islamic Republic.