Myanmar Floods Force 25,000 into Camps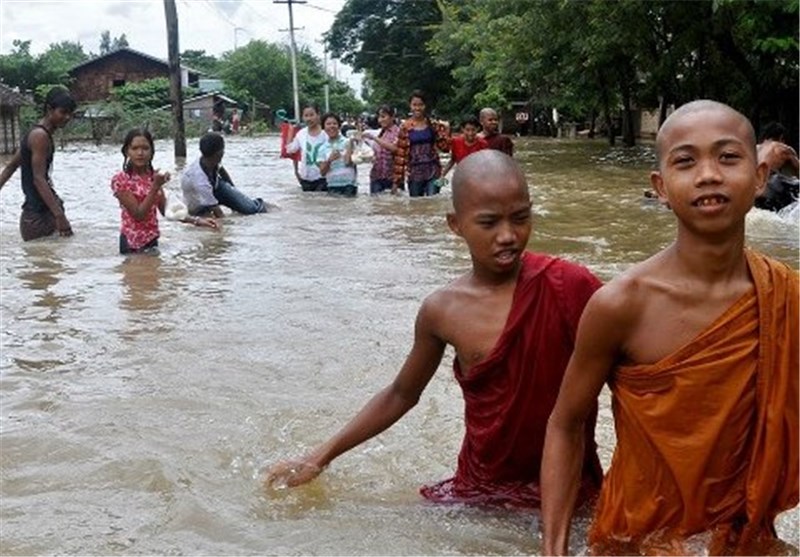 TEHRAN (Tasnim) – Nearly 25,000 people have been evacuated to makeshift camps after floods ravaged eastern Myanmar, an official said Wednesday.
Floodwaters have risen dramatically after several days of heavy rain in Karen State forcing thousands to flee to nearly 80 relief camps, Chum Hre, director of the social welfare, relief and resettlement department told AFP on Wednesday.
"Altogether 24,499 flood victims have been evacuated" in Karen State, he said, adding hundreds more had been displaced in Mon and Rakhine states.
"It is very difficult to reach some of the disaster-hit places because of the bad weather and landslides," he said, adding that helicopters had been deployed.
Heavy rains also inundated areas across the border in Thailand.
Seven Thai provinces remained flooded on Wednesday, the Interior Ministry said in its daily update.