Egypt Protesters Reject Gov't's Offer of Safe Passage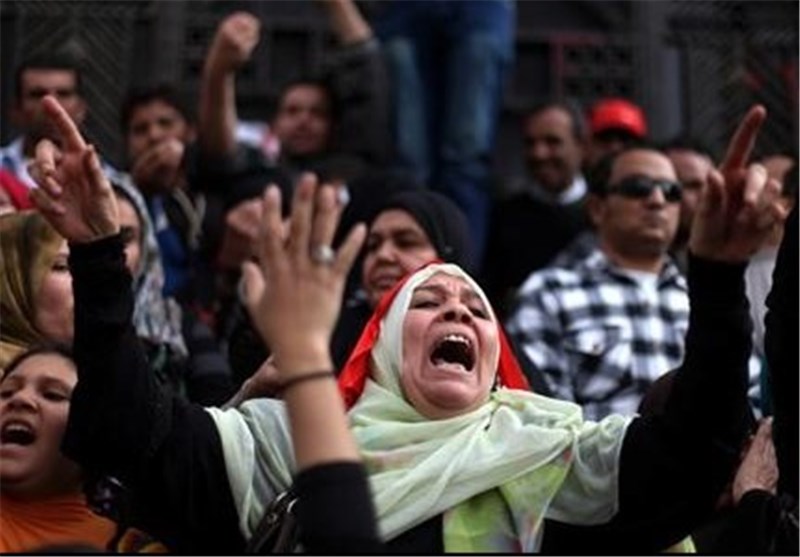 TEHRAN (Tasnim) – Anti-military rule and pro-Mursi demonstrators remain on streets following Egyptian interim government's offer of 'safe exit'.
Demonstrations calling for the return of Mohamed Mursi to power have continued in Egypt, as protest leaders snubbed the interim government's offer of safe passage if they ended their sit-ins, Aljazeera reported.
Witnesses said on Thursday that military helicopters were hovering at low altitude over the sit-in at Cairo's Rabaa al-Adawiya district, where demonstrators have been calling for the reinstatement of Mursi after his removal by the army on July 3.
In an interview with the a senior member of the Freedom and Justice Party, Waleed al Haddad, vowed to remain on the streets until Mursi was restored to power.
"The people will not leave the squares all over Egypt. We are here for the restoration of legitimacy... We are offering our blood, our money, everything in order to restore (democracy)."
"These people will not leave these places. They have only one opportunity to make the people leave - to kill all the millions here."
In a statement on Thursday, the country's interior ministry urged protesters to leave the camps, offering "a safe exit" to those who heeded the call.
The day before, the interim government ordered the army to take action against protesters. It said it authorised police to take "gradual steps" to break up the weeks-long rallies. No specified date has been decided upon for clearing out the sit-ins.
Amnesty International said the decision to mandate security forces to end the pro-Mursi rallies is a "recipe for further bloodshed".
More than 200 people have been killed in weeks of violence since the army deposed Mursi.