Rouhani Views Occupation of Quds "Wound to Body of Islamic World"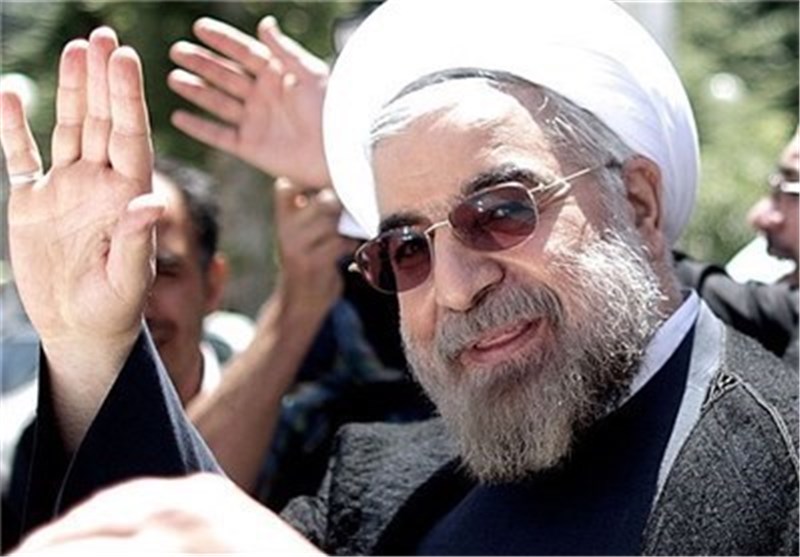 TEHRAN (Tasnim) – Iran's President-elect Hassan Rouhani strongly condemned the continued occupation of the holy Quds by the Zionist regime of Israel.
"In our region, there has been an old wound to the body of the Islamic world under the shadow of the occupation of the holy Palestinian lands and the dear Quds," Rouhani referred to the Zionist regime of Israel.
The Iranian president-elect, who attended rallies in the capital city of Tehran on Friday to mark the International Quds Day, described the massive turnout on this day's rallies as a "big spiritual and political support" for the Palestinian nation in their quest to achieve its "holy aspirations and freedom of the holy Quds".
Meantime, Iranian people from all walks of life took to the streets all over the country on Friday morning to mark the International Quds Day and voice their solidarity with oppressed people of Palestine.

The International Quds Day is an annual event during which demonstrators express their solidarity with the Palestinian people and opposition to the Zionism as well as Israel's control of Beit al-Muqaddas.
President-elect Hassan Rouhani, who will take the oath in parliament as Iran's seventh president on August 4, also participated in today's mass rallies to show his solidarity with Palestinians.