Minster: Sanctions Strengthen Iran's Will to End Dependence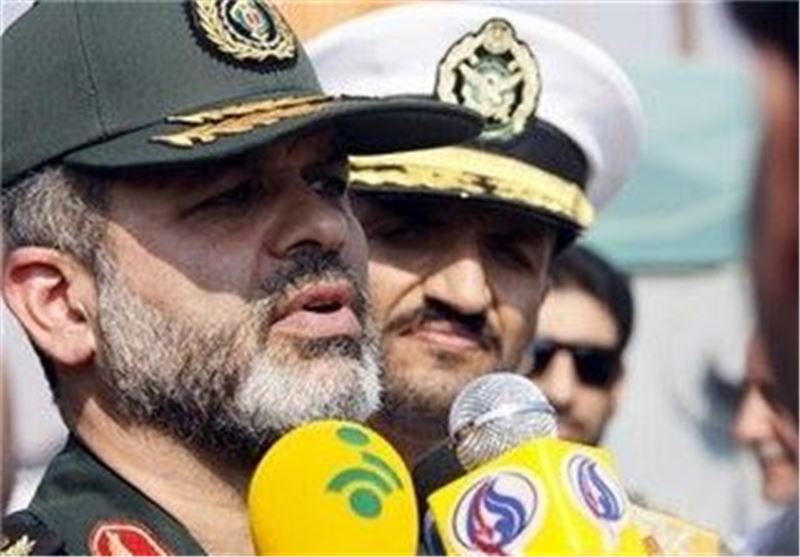 TEHRAN (Tasnim) – Sanctions and restrictions imposed by the West on Iran have only consolidated Iranian nation's determination to end dependence on foreign supplies,Iranian Defense Minister Brigadier General Ahmad Vahidisaid today.
Speaking to reporters on the sidelines of International Quds Day rallies here in Tehran, Vahidi said the nation's will definitely plays a positive role in achieving self-sufficiency and in the national progressive movement, and added, "The Americans cannot force the Iranian nation to surrender by such plots."
The defense minister also emphasized that this is a lesson that the Iranian nation has given to the Americans during the past three decades since the victory of the Islamic revolution.
The US has imposed several rounds of illegal unilateral sanctions on Iran, which Washington claims to be aimed at pressuring Tehran to abandon its nuclear energy program.
The United States, Israel, and some of their allies have repeatedly accused Iran of potentially pursuing non-civilian objectives in its nuclear energy program.
Tehran has categorically rejected the accusation, arguing that as a signatory to the Non-Proliferation Treaty and a committed member of the International Atomic Energy Agency (IAEA), it is entitled to develop nuclear technology for peaceful purposes.
Meantime, Iranian Foreign Ministry Spokesman Seyed Abbas Araqchi on Friday condemned the United States for imposing a new round of sanctions against Iran, and said the bans will not affect his country's firm stance to maintain nuclear rights.