Syrian President Visits Troops to Mark Army Day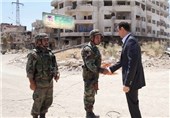 TEHRAN (Tasnim) - Syrian President Bashar Assad greeted his troops in a tense suburb of Damascus on Thursday to mark Army Day and pledge victory over rebels fighting to topple him.
Assad's visit to Daraya is his first known public trip outside the Syrian capital, his seat of power, since he visited the battered Baba Amr district in the central city of Homs after troops seized it from rebels in March 2012.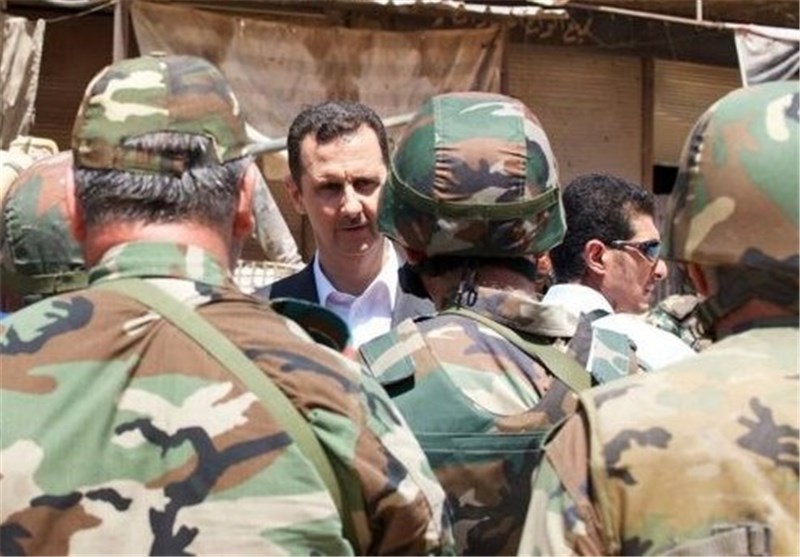 It was also the latest sign of confidence by Assad, whose troops have been on the offensive and scored significant gains against rebels in recent months, AP reported.