Hezbollah Leader Terms Israel "Permanent Threat to Region"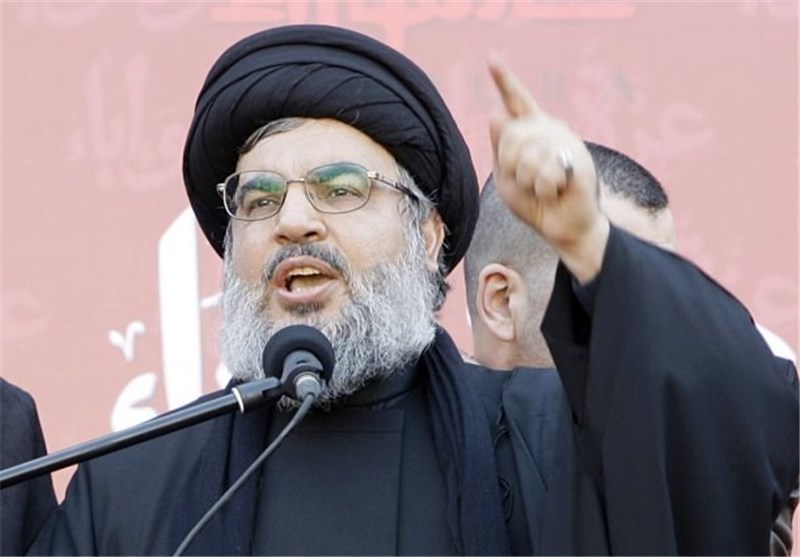 TEHRAN (Tasnim) – Israel poses a threat to all nations in the region, Secretary General of the Lebanese Hezbollah Resistance Movement Seyed Hassan Nasrallah announced.
"It (Israel) is not only an existential threat to Palestine's people, but also to all the people and civilizations of the region," Nasrallah said on Friday.
Addressing a large number of Lebanese people on the occassion of the International Quds Day in Dahieh, south of Beirut, Nasrallah described the Zionist regime of Israel as a "grave and permanent threat to all the states and people of this region and its capabilities, security, dignity, safety and sovereignty."
Nasrallah further underlined the importance of countering the fake regime of Israel, and regarded the removal of Israel as being "in the interest of the entire Islamic world as well as the entire Arab world and also as a national interest for every country in the region".
"Israel poses a threat to Jordan and its demise is a national Jordanian interest, it poses a threat to Lebanon and Israel's demise is a national Lebanese interest," he said, Naharnet reported.
He then praised the fight against Israel, adding, "Anyone who stands in the face of the Zionist scheme anywhere in our region and through any means, would be defending his country, people and the future of his children and grandchildren, in addition to defending Palestine."
Elsewhere, the Lebanese leader stated that the entire Palestinian territories, from the sea to the river, must return to its people.
"No one in the world ... has the right to give up a single grain of sand of Palestine's land," he noted.
The International Quds Day is an annual event during which demonstrators express their solidarity with the Palestinian people and opposition to the Zionism as well as Israel's control of Beit al-Muqaddas.
It is now commemorated in several countries in the world, the Islamic states in particular, with enthusiastic protests against the Israeli occupation of Palestinian territories, particularly East al-Quds (Jerusalem).