Update: Foreign Guests Arriving in Tehran to Attend Rouhani's Swearing-in Ceremony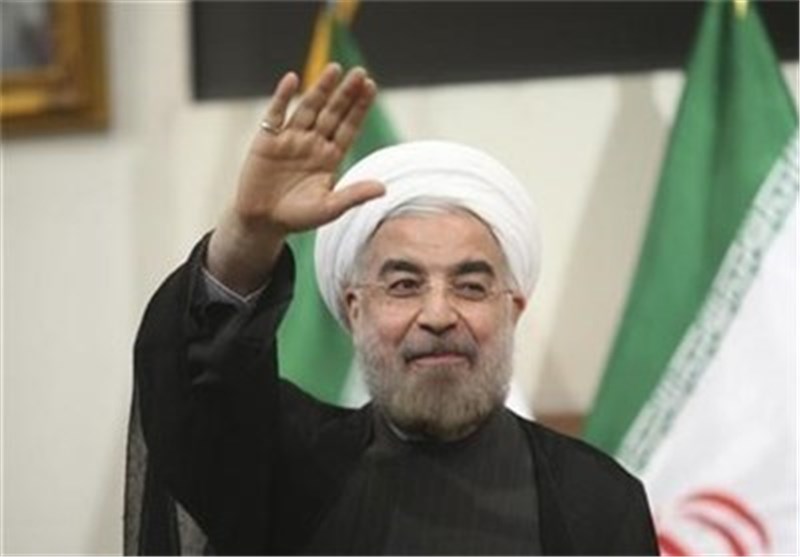 TEHRAN (Tasnim) – Senior foreign leaders and officials are arriving in the Iranian capital city to attend the swearing-in ceremony of Iran's new President Hassan Rouhani.
Different foreign delegations and officials, including former European Union Foreign Policy Chief Javier Solana, have arrived in Tehran early Saturday to take part in the swearing-in ceremony, slated for Sunday.
Other guests who have reached Iran's capital so far include China's Culture Minister Cai Wu, Tanzania's Vice President Mohammed Gharib Bilal, vice-president of Comoros, and Brazil's Foreign Minister Antonio Patriota.
Meanwhile, President of the North Korean Supreme People's Assembly (SPA) Presidium Kim Yong Nam has also arrived in Tehran to attend the forthcoming ceremony.
Prime Minister of Swaziland Barnabus Sibusiso Dlamini, Nicaragua's Vice President Moises Omar Halleslevens Acevedo, and Ukraine's Deputy Prime Minister Kostyantyn Hryshchenko are among other dignitaries already in Tehran to participate in the ceremony.
Some other guests who flew to Tehran today include Sierra Leone's Minister of Foreign Affairs and International Cooperation Samuel Kamara, Burundi's Minister of External Relations and International Cooperation Laurent Kavakure, as well as Suriname's Deputy Foreign Minister Muhammad Anwar.
Deputy Head of the Organization of Islamic Cooperation (OIC) is also in the capital to attend Rouhani's swearing-in ceremony.
On Wednesday, Iranian Foreign Ministry Spokesman Seyed Abbas Araqchi had told Tasnim that high-ranking officials from more than 50 countries, including 10 presidents will attend Rouhani's swearing-in ceremony.
The Iranian official also said that presidents of Kazakhstan, Lebanon, Pakistan, Afghanistan, Sudan, and Iraq are scheduled to attend the ceremony.
Some other guests, Araqchi said, will include Russia's State Duma Speaker Sergei Naryshkin, Syrian Prime Minister Wael al-Halqi, former Malaysian Prime Minister Mahathir Mohamed, and former European Union Foreign Policy Chief Javier Solana.
President-elect Hassan Rouhani will take oath before the parliament as Iran's seventh president on August 4th, after today's endorsement of his presidency by Supreme Leader of the Islamic Revolution Ayatollah Seyed Ali Khamenei.
Hassan Rouhani emerged victorious in the presidential election on June 14, which was marked by a high voter turnout.
The voter turnout in the election stood at 72.7 percent and Rouhani gained 50.7 percent of a total of 36,704,156 ballots counted.