Supreme Leader Urges All Sides to Support New President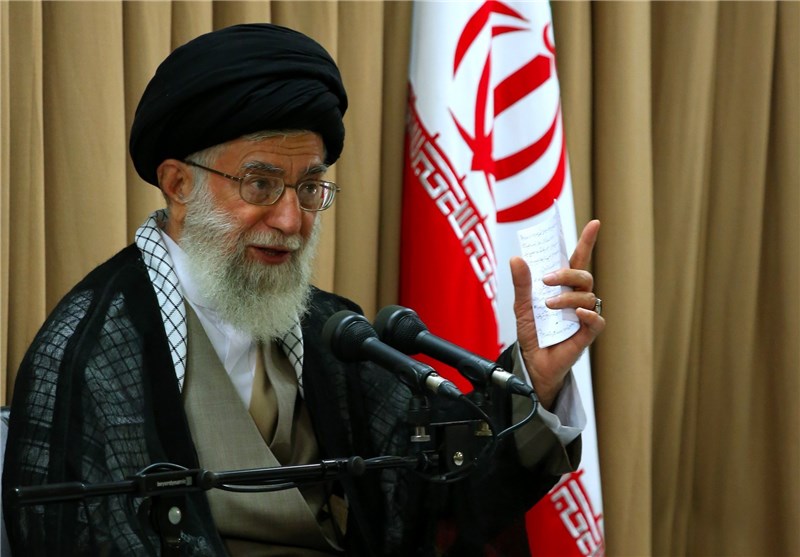 TEHRAN (Tasnim) – Supreme Leader of the Islamic Revolution Ayatollah Seyed Ali Khamenei expressed the hope that Iran's new president would successfully fulfill his duties to the country and nation, and called on all sides to support the new president.
Addressing a large number of Iranian officials and foreign guests after endorsement of Hassan Rouhani as Iran's new president on Saturday, Ayatollah Khamenei hailed Rouhani as an experienced figure who offered great services to the nation prior to his election as president, and expressed the hope that the new head of the executive body would successfully meet people's demands.
Ayatollah Khamenei further pointed to the hostile stances adopted by the enemies of the Islamic Revolution, the United States in particular, and called on the people and officials to learn from the hardships ans strive for greater might and self-sufficiency for the country.
"Some enemies, from the first day after the victory of the Islamic Revolution, openly stated ruining the revolution and removing the Islamic government as their goals. However 34 years after that day, they have failed not only to destabilize the Islamic Republic, but also to stop its progress," the Leader noted.
New President Hassan Rouhani will take oath before the parliament as Iran's seventh president today, after yesterday's endorsement of his presidency by the Leader.
Hassan Rouhani emerged victorious in the presidential election on June 14, which was marked by a high voter turnout.
The voter turnout in the election stood at 72.7 percent and Rouhani gained 50.7 percent of a total of 36,704,156 ballots counted.