Zardari Stresses Iran-Pakistan Relations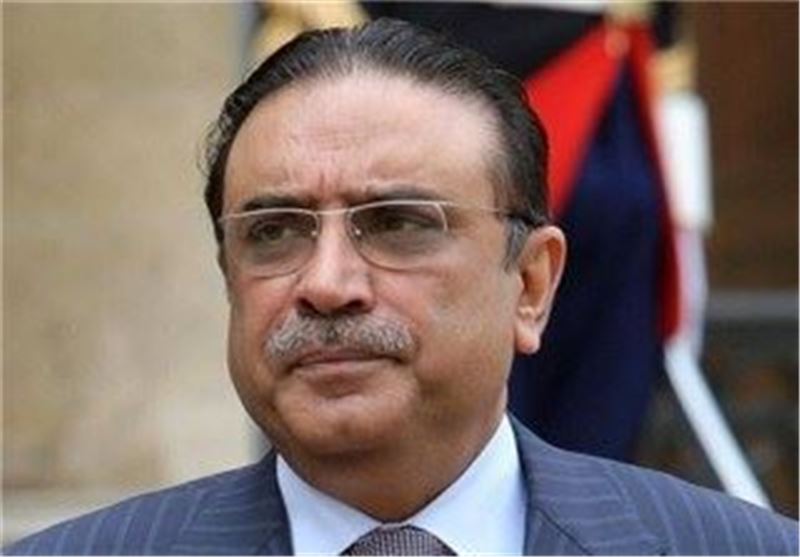 TEHRAN (Tasnim) – Pakistan's President Asif Ali Zardari hailed bilateral relations between Iran and Pakistan as promoting, and urged further expansion of ties with Iran's new administration.
The Pakistani president, who has arrived in Tehran on Saturday evening to attend the new Iranian President's swearing-in ceremony, met with Hassan Rouhani to discuss issues of mutual interests.
During the meeting, Zaedari stressed that Iran-Pakistan ties have always been positive and developing.
Also emphasizing the importance of Iran-Pakistan (IP) gas pipeline project, Zardari reiterated that all agreements signed between the two countries are respected by Pakistan.
President Rouhani, for his part, called for the promtion of mutual cooperation and economic ties between the two neighboring countries.
On March 11, Iran's former President Mahmoud Ahmadinejad and his Pakistani counterpart Zardari inaugurated the final construction phase of the gas pipeline.
The US has threatened Pakistan with sanctions if Islamabad implements the deal with Iran. However, Pakistan has, on several occasions, stressed that it will pursue the gas pipeline project.
The multi-billion-dollar pipeline is designed to help Pakistan overcome its growing energy needs at a time when the country of over 180 million people is grappling with serious energy shortages.