Rain, Flooding Kill Dozens in Pakistan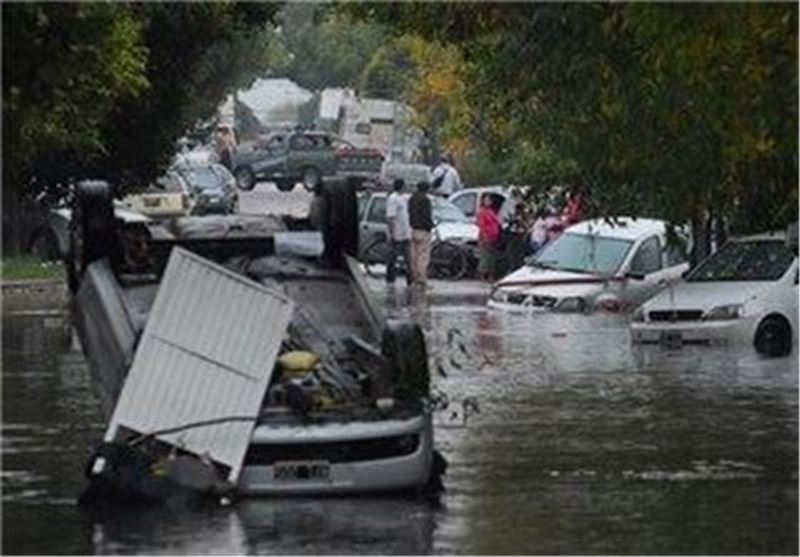 TEHRAN (Tasnim) - The onset of Pakistan's monsoon season triggered flooding that killed about 70 people and sent many scurrying for higher ground, officials said.
Deaths were recorded in the Punjab, Sindh, Khyber Pakhtunkhwa, Balochistan and Azad Kashmir regions, UPI reported Sunday.
The deluges brought high waters to Karachi Saturday, killing at least 14 people in the port city and bringing it to a standstill by inundating roads and bridges.
The storms also caused widespread power outages in Karachi.
The at least 13 fatalities in Khyber Pakhtunkhwa included five children, the News said.
At least four people died and a fifth was injured when a roof collapsed under heavy rain in Khuchay Kalay area of Kurram Agency.
Three people were killed when their car was swept away by flood waters in Bagh district in Azad Kashmir.
At least five others were killed when the roof of their house collapsed in Hub, Balochistan.
An emergency was declared after in Jhal Magsi district of Balochistan after flood waters breached an embankment.
Lifeboats are being used to transport people out of the affected areas to safer places.