Australian PM Calls Election for 7 September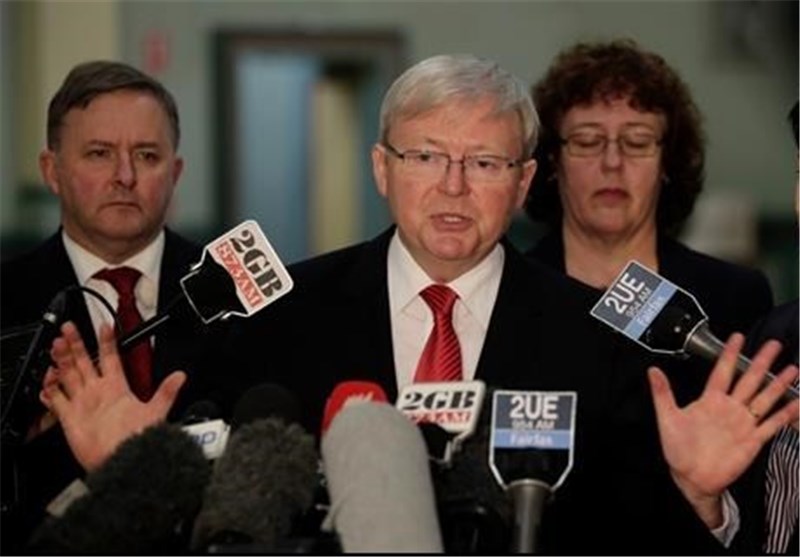 TEHRAN (Tasnim) - Australian Prime Minister Kevin Rudd called an election for 7 September, six weeks after defeating former PM Julia Gillard in a Labor party vote.
The date was announced after he visited the governor-general, a formality preceding an election announcement, BBC reported.
The head of the centre-left party faces stiff competition from conservative opposition leader Tony Abbott, who is favourite to win.
The economy, asylum seekers and climate change are among the key issues.
"It's on. A few moments ago I saw the governor-general and asked that she dissolve this parliament and call the federal election for 7 September," Mr Rudd said in an email to Labor supporters.
Mr Rudd returned to lead Australia's government three years after he was toppled in a similar Labor leadership contest by Ms Gillard.
Since taking office on 26 June, Mr Rudd has changed several key policy positions and opinion polls suggest his party is narrowing the conservative opposition's lead.