Bombings, Shootings Across Iraq Kill 19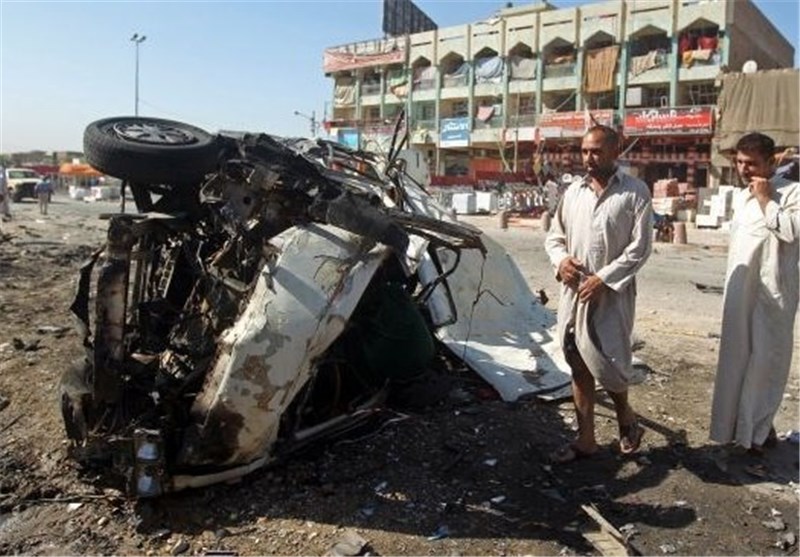 TEHRAN (Tasnim) - Bombings and shootings across Iraq killed 19 people, including an ambush that targeted a convoy carrying a top military commander in the country, authorities said.
The deadliest attack involved an ambush targeting the motorcade of Lt. Gen. Abdul-Amir al-Zaidi, a top military commander, in an area north of Baghdad, AP reported.
Gunmen killed six of al-Zaidi's bodyguards and wounded four others, police said.
The attack took place near the town of Adeim, about 100 kilometers north of Baghdad.
Gunmen also broke into the house of a former fighter in the anti-al-Qaida militia known as Sahwa, killing the man's wife and two daughters near the city of Baqouba. The father was not in the house at the time of the attack.
In another attack near Baqouba, gunmen shot and killed two Sahwa fighters as they were working on their farm. Baqouba is 60 kilometers (35 miles) northeast of Baghdad.
Meanwhile, police officials said gunmen in a car killed two off-duty policemen near the northern city of Mosul. In the central Iraqi city of Tikrit, a roadside bomb explosion killed a father and his son, authorities said.
In western Baghdad, a bomb went off near a line of car part stores, killing two people and wounding seven others, officials said. In the southeast of the capital, authorities said a blast missed a police patrol but killed two civilian passers-by.
With Saturday's attacks, at least 597 people have been killed since the start of Ramadan.