Iran's Judiciary Chief Urges National Resolve to Tackle Sanctions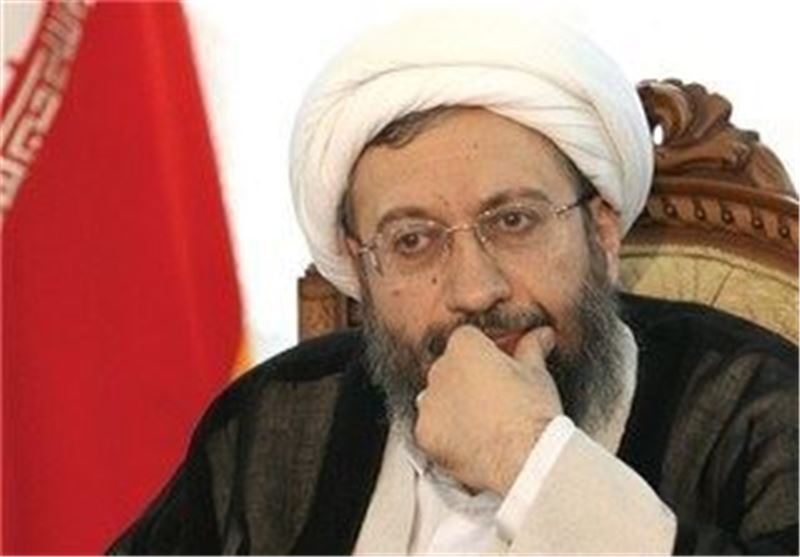 TEHRAN (Tasnim) – Iran's Judiciary Chief Ayatollah Sadeq Amoli Larijani denounced the US sanctions against Iran, but at same time stressed that the country can confront sanctions by resorting to national resolve.
"Today, the country is facing special conditions and the cruel sanctions have caused problems for (Iranian) families; however, we will leave behind these problems with the resolve of the people and the prudence of officials," Amoli Larijani said on Sunday during the swearing-in ceremony of the country's new president at the venue of the Iranian parliament here in Tehran.
Larijani further expressed the hope that Iran's new administration would elevate the position of the country through cooperation and constructive interactions with all branches of the government.
Iran's new President Hassan Rouhani took the oath of office before the parliament on Sunday evening.
High-ranking foreign officials in the swearing-in ceremony included 11 presidents, 2 prime ministers, 7 parliament speakers, 8 vice presidents, 3 deputy prime ministers, 11 foreign ministers and 12 ministers, as well as two special guests, namely former Malaysian Prime Minister Mahathir Mohamed and former European Union Foreign Policy Chief Javier Solana.
Hassan Rouhani emerged victorious in the presidential election on June 14, which was marked by a high voter turnout.