Rouhani Appoints Jahangiri as First Vice-President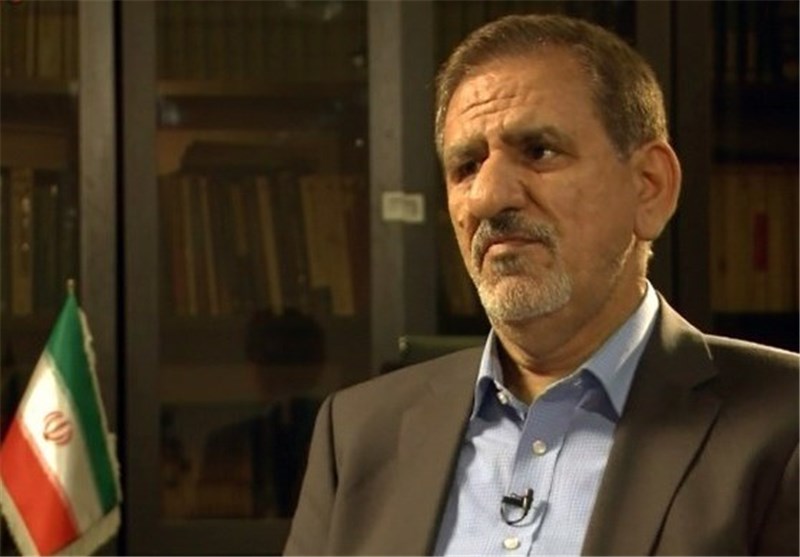 TEHRAN (Tasnim) – Iranian new President Hassan Rouhani appointed Eshaq Jahangiri, a former minister of industries and mines, as the country's new first vice-president.
"According to the Article 124 of the Constitution and regarding (your) competence and long record of successful service in executive and legislative posts, I appoint you as first vice-president," Rouhani said in a decree on Monday.
Eshaq Jahangiri, 55, used to serve as the minister of industries and mines under former Iranian President Mohammad Khatami from 1997 to 2005.
Before that, Jahangiri was governor of Iran's central province of Isfahan. He was also a member of the Iranian Parliament for two terms.
On Sunday, President Rouhani submitted the list of proposed ministers and officials to the Iranian Parliament during his oath-taking ceremony.
In a separate ceremony held on Saturday to mark the official start of the new president's first term in office, Supreme Leader of the Islamic Revolution Ayatollah Seyed Ali Khamenei endorsed Rouhani's presidency.
Based on Article 110 of Iran's Constitution the President has to receive the Leader's approval.
Hassan Rouhani emerged victorious in the presidential election on June 14, which was marked by a high voter turnout.