Iraq Ready to Assist Peaceful Settlement of Iran's N. Issue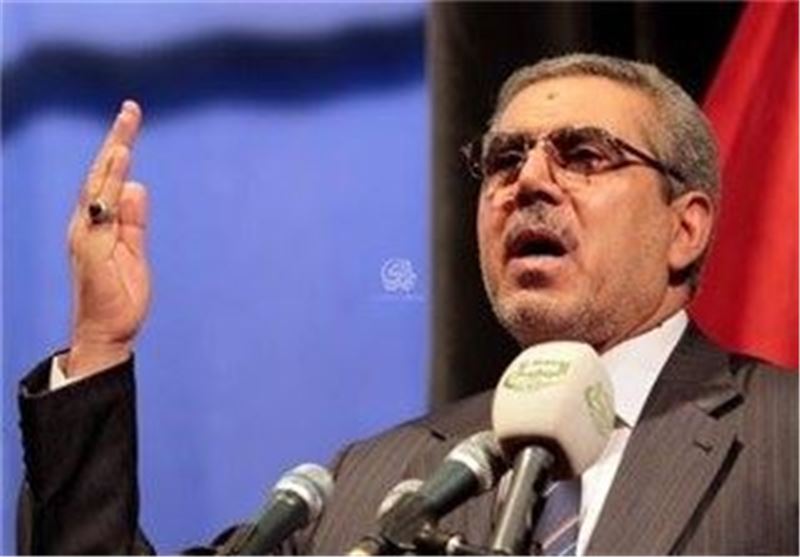 TEHRAN (Tasnim) – Iraqi Vice-President Khudayr Musa Jafar Abbas al-Khuzai expressed his country's preparedness to help find a peaceful solution to Iran's nuclear issue.
According to Iraq's Almalaf News Agency, the Iraqi vice-president said in a statement after meeting Iran's new President Hassan Rouhani that Baghdad is ready to provide "whatever diplomatic assistance is needed" for peaceful settelment of Iran's nuclear issue.
In the statement, al-Khuzai also announced that he has discussed the ways for expansion of bilateral relations between Iran and Iraq, as well as political developments in the region during his recent meeting with Rouhani.
Rouhani has also expressed Iran's willingness to boost ties with the Arab neighbor in all fields and the Islamic Republic's support for integrity, stability and security in Iraq, the Iraqi vice-president's statement added.
Al-Khuzai's statement came after his Sunday meeting with President Rouhani in Tehran.
On the same day, the Iraqi vice-president had also a meeting with the Secretary of Iran's Supreme National Security Council (SNSC) Saeed Jalili to explore avenues for expansion of Tehran-Baghdad ties.
Al-Khuzai was among dozens of other foreign dignitaries who had traveled to Iran in order to attend Rouhani's swearing-in ceremony.
The new president took oath before the parliament as the country's seventh president on Sunday, after endorsement of his presidency by Supreme Leader of the Islamic Revolution Ayatollah Seyed Ali Khamenei.