Tunisia's Ennahda Leader Offers Referendum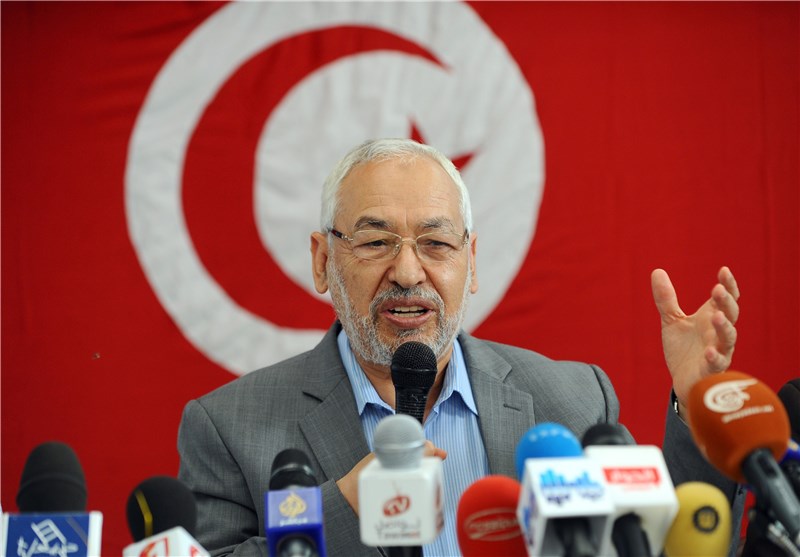 TEHRAN (Tasnim) - Tunisia's ruling Ennahda party leader Rachid Ghannouchi has raised the prospect of a referendum as a way out of the country's political crisis, but has also warned against the opposition's efforts to topple the government.
Ghannouchi raised the prospect of a referendum on the functioning of some state institutions in an interview with the Reuters on Monday.
"If they [opposition] are insistent on terminating the transitional process, we say to them, come, let's have a popular referendum," the 72-year-old leader said in the interview. "They raised their demands so high and now they're stuck in a tree."
Tunisia is facing its worst political crisis since protesters toppled former ruler Zine El Abidine Ben Ali in 2011.
"It's a fact that in Tunisia there are two 'streets'," Ghannouchi said, referring to demonstrations against the ruling cabinet following Ennahda claims that 200,000 people rallied on Saturday in support of the party.
That demonstration, however, followed spate of protests since the assassination in February of opposition politician Chokri Belaid in a crisis further stoked by the killing of opposition member of parliament Mohamed Brahmi, who was shot dead outside his home late last month.

A coalition of opposition parties has called for a rally on Tuesday to press for their demand that the Ennahda-led transitional government be dissolved and a new constituent assembly be formed.
So far both the opposition and Ennahda have shown firmness in their positions, though Ghannouchi said he was hopeful a solution to the deadlock would come soon.