Rouhani: Strengthening of Ties with Neighbors Iran's Top Priority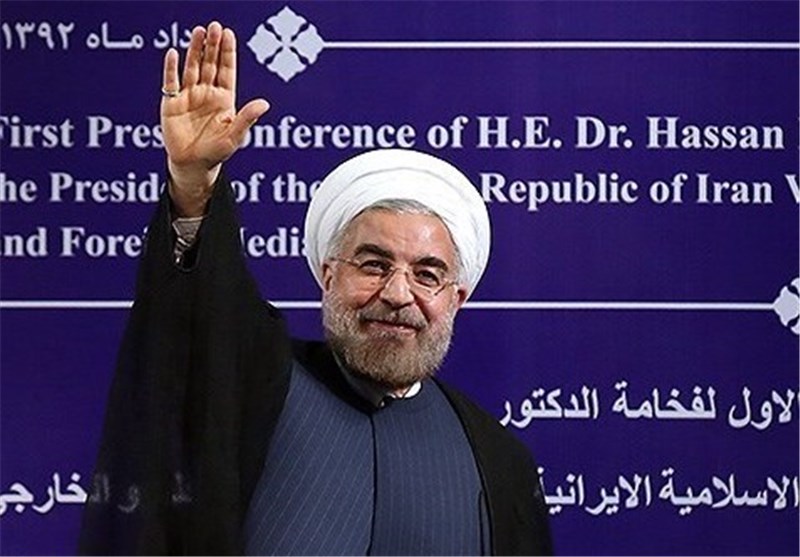 TEHRAN (Tasnim) - Iran's new President Hassan Rouhani announced that bolstering relations with neighbors and easing regional tensions set a top diplomatic priority for his administration.
"The next administration gives priority to relations with its neighbors and also the regional countries," Rouhani said on Tuesday in his first press conference as Iran's president.
He also added that the new administration will make efforts to establish "tranquility and stability" in the region with the assistance of friendly countries.
Also commenting on Iran's approach to the nuclear program, the new president reaffirmed Tehran's determination to pursue a "win-win" solution to the issue.
"We are prepared to enter serious and meaningful negotiations with determination and without wasting time, and if our opposing party is equally ready, I am confident that the concerns of both sides will be allayed through dialogue," the Iranian chief executive pointed out.
Rouhani further pointed to Washington's view on Iran and its next administration, saying the Islamic Republic is closely monitoring all measures taken by the United States and will respond properly to Washington's "practical and constructive" moves.
"What is important for us is the US administration's practical response and not statements," he said.
The Iranian president also expressed regret that the "warmongering group" in the US opposes constructive talks and is serving the interests of a certain country.