Children Killed in Pakistan Explosion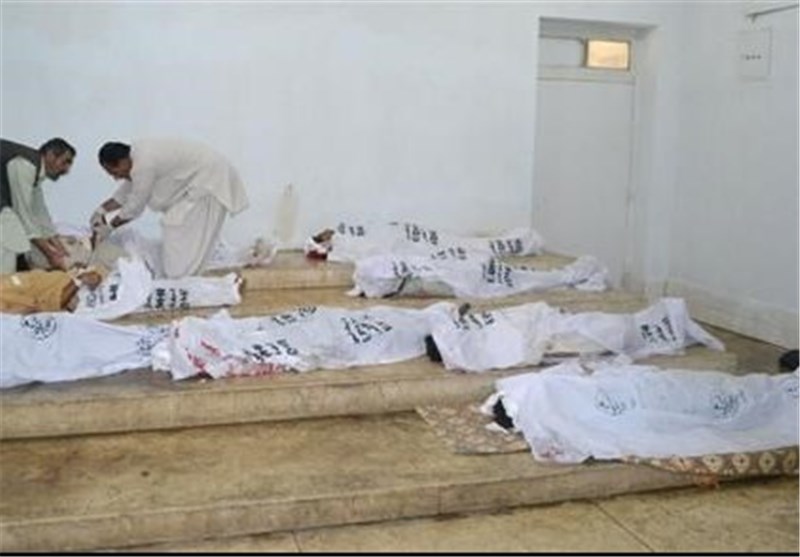 TEHRAN (Tasnim) - At least eleven children have been killed and 26 others wounded in an explosion in Pakistan's port city of Karachi, police and witnesses say.
The blast took place in the impoverished Lyari neighbourhood of the city after a football match on Wednesday, Aljazeera reported.
"The bomb was planted on a motorbike that was parked outside the stadium," senior police official Tariq Dharejo said.
Local politician Sania Naz from the Pakistan People's Party also confirmed the blast, putting the death toll at 11 and saying that those killed were aged from six to 15 years old.
Dharejo said the bomb was a remote-controlled device. The blast targeted Javed Nagori, a member of the provincial assembly, at the stadium, but he survived, local officials said.
Police officials said that between four and six kilograms of explosives were used in the bomb.
The children had been playing while their parents shopped for the upcoming Muslim holiday of Eid-ul-Fitr. In the run-up to Eid, many markets in Pakistan remain open all night as most people are fasting during the day.
Football is popular in the area, with people of all ages playing the game.
In other parts of the city, there were several explosions outside licensed liquor shops in four separate areas on Tuesday night.
Karachi, a city of 18 million people, contributes 42 percent of Pakistan's GDP but is rife with murder and kidnappings and has been plagued for years by violence.