Argentina Apartment Gas Blast Kills Eight (+Video)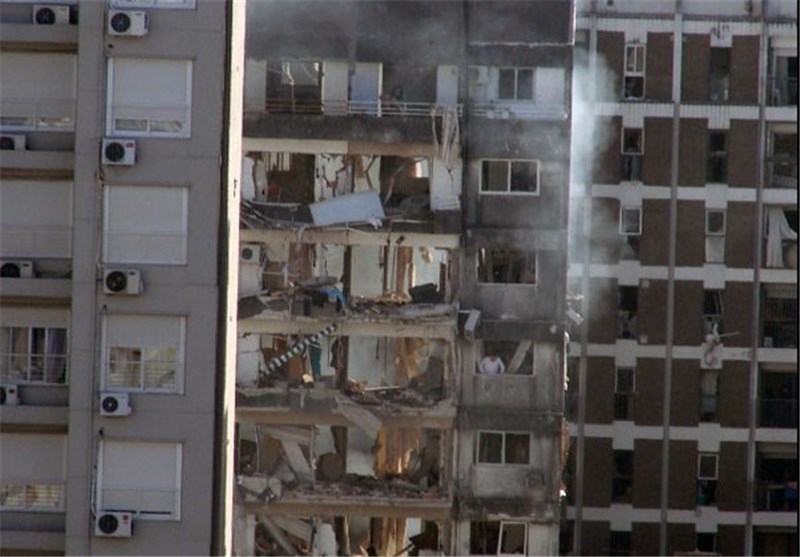 TEHRAN (Tasnim) - A gas explosion at a block of flats in the Argentine city of Rosario has killed at least eight people and left 60 injured.
At least 15 people are also still missing after the powerful blast ripped through the ten-storey apartment building in Argentina's third largest city on Tuesday, Sky News reported.
Hundreds of firefighters and rescuers have been searching the rubble of the edifice, in danger of collapse. Some 17 ambulances were at the scene helping the injured.
The blast wiped away the front of the building, leaving the insides of people's homes visible from the street below.
Rosario Mayor Monica Fein confirmed the death toll and said the blast was likely to have been caused by a gas leak.
She said: "We're working with our best teams and continue looking under rubble.
"We have information that shows that this was clearly an issue with the gas."
Rosario's health ministry declared an emergency, calling all dispatchers into action.
People within a 2km (one mile) radius of the explosion, including 11 schools, were evacuated, as the gas supply to the building could not initially be cut off.
The blast sent flames roaring through the building as fire truck sirens sounded and traffic clogged Rosario's city centre. The area around the building includes shops, schools and banks. Shards of shattered glass littered the streets.
Rosario is home to 1.1 million people and is located 300km (180 miles) north of Buenos Aires. It is Argentina's main port for farm exports.