Navy Commander Felicitates Muslims on Eid al-Fitr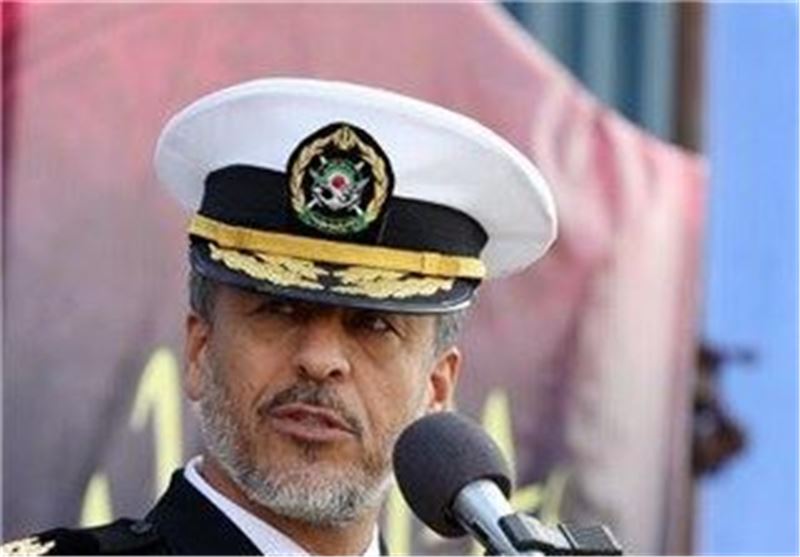 TEHRAN (Tasnim) – Iranian Navy Commander Rear Admiral Habibollah Sayyari congratulated the Iranian nation and the world Muslims on the auspicious occasion of Eid al-Fir.
In a message on Thursday, Sayyari congratulated Eid al-Fitr, marking the end of the Islamic fasting month of Ramadan.
On Friday, Supreme Leader of the Islamic Revolution Ayatollah Seyed Ali Khamenei led Eid al-Fitr prayers at Tehran University.
President Hassan Rouhani, Chairman of Iran's Expediency Council Ayatollah Akbar Hashemi Rafsanjani, Judiciary Chief Ayatollah Sadeq Amoli Larijani, Parliament Speaker Ali Larijani, Head of the Guardian Council Ayatollah Ahmad Jannati and senior Iranian officials participated in the ceremony.
Eid al-Fitr, also called Feast of Breaking the Fast, is an important religious holiday celebrated by Muslims worldwide.
The religious Eid is a day that Muslims are not permitted to fast that day.
The holiday celebrates the conclusion of the 29 or 30 days of dawn-to-sunset fasting during the entire month of Ramadan. The day of Eid, therefore, falls on the first day of the month of Shawwal.
Muslims believe that they are commanded by God, as mentioned in Quran to continue their fast until the last day of Ramadan and pay the Zakat al-Fitr before offering the Eid prayers.
Chief of Staff of Iran's Armed Forces Major General Hassan Firouzabadi, too, had extended his felicitations to the Islamic countries' military officials on the occasion of Eid al-Fitr.
In separate messages to Islamic armies' commanders, senior military officials of the Islamic states, diplomats and military attaches residing in Iran, Firouzabadi congratulated Eid al-Fitr.
Firouzabadi also asked for further expansion of friendly relations among Islamic nations and wished restoration of peace and tranquility all over the Islamic world.