Syrian DM Praises Army's Performance in Uprooting Terrorism in Syria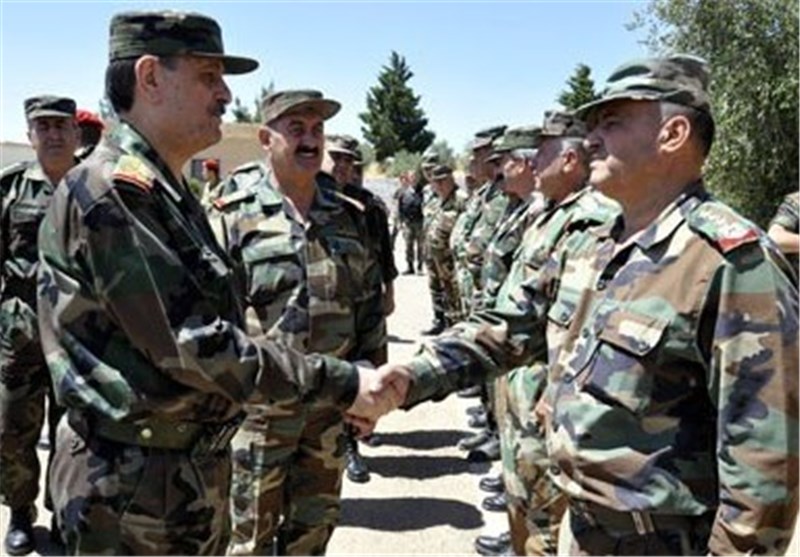 TEHRAN (Tasnim) – The Syrian defense minister praised the county's army for its courage in fighting one of the fiercest types of conflict to uproot terrorism in Syria.
"Your courage in fighting the fiercest type of war in history to uproot terrorism in your country is praiseworthy," the Syrian Defense Minister Fahd al-Feij said during his Thursday evening visit to a Syrian military base.
The Syrian army is tracking down foreign-backed terrorists who are "in service of the Israeli regime," the Syrian defense minister added.
"The Syrian army is chasing mercenary terrorists around the clock across Syria who came from all over the world to implement colonial schemes in service of the Zionist entity (of Israel)," he said.
Assad's troops have recently been on the offensive in central Syria, making advances near the border with Lebanon and in the city of Homs, a rebel stronghold and Syria's third largest city.
Syria's crisis started in March 2011. It turned into an armed conflict after opposition supporters took up arms to fight the Syrian army and security forces. According to UN, more than 100,000 people have been killed in the violence so far.