Saeb Erekat Condemns Israel's 'Bad Faith' in Peace Process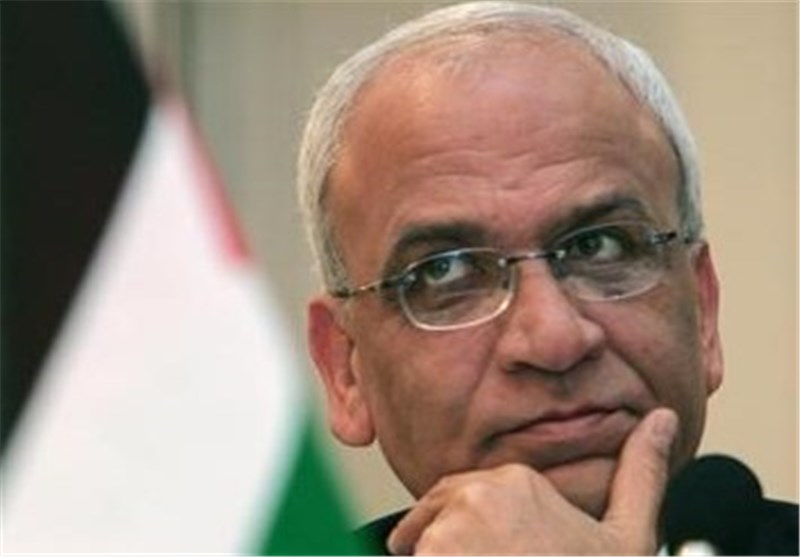 TEHRAN (Tasnim) - Palestinian chief negotiator criticized Israel's "lack of seriousness" in a letter to John Kerry.
In a letter to US Secretary of State John Kerry, Saeb Erekat, the Palestinian chief negotiator, denounced the "bad faith of Israel" and "lack of seriousness" in talks after Israel announced the construction of 1,000 additional housing units in West Bank settlements.
In the letter sent to Kerry on Thursday, Erekat complains that Israel's latest settlement announcement was an indication of "Israel's bad faith and lack of seriousness" in the talks and urges the US to take the necessary steps to prevent the plans from going through, AFP reported.
Erekat said that the Palestinians saw this initiative as a direct provocation and added that he did not see how the peace talks could progress while settlements expand.
An Israeli military official confirmed Thursday that Israel had approved plans to build more than 1,000 new appartments in settlements.
This means that plans are underway, but they still need final approval so that construction can begin.