Iranian Parliament Starts Debate on New Cabinet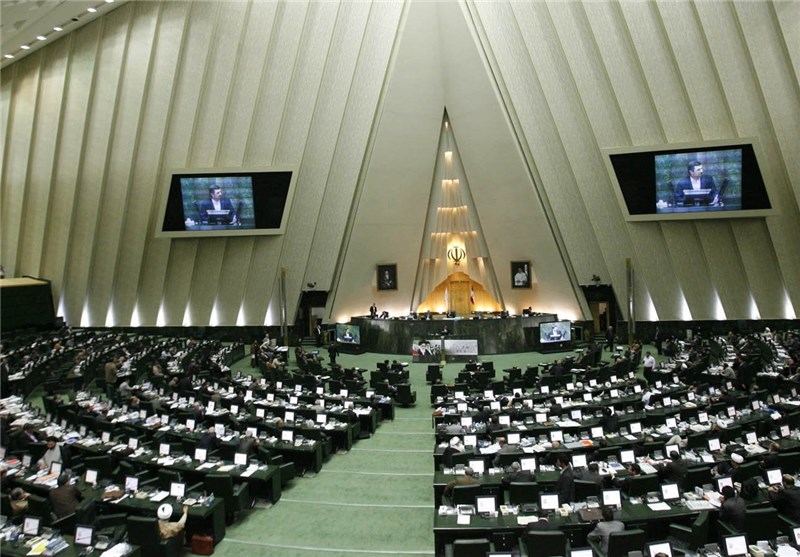 TEHRAN (Tasnim) – Iran's parliament started debate on President Hassan Rouhani's proposed ministers on Monday morning.
The Iranian parliamentarians' debates began this morning and will continue in the afternoon.
They are also hosting President Rouhani for a vote of confidence to his 18 nominees.
During the session, Rouhani will defend nominees for new administration.
Earlier, Seyed Sharif Hosseini, a prominent MP, had told Tasnim that the parliament will wrap up process of confidence vote by Wednesday, August 14.
The list of ministers and officials of Iran's new administration was proposed by President Rouhani during his swearing-in ceremony in the parliament on August 4.
The full list of the proposed ministers is as follows:
First Vice-President: Eshaq Jahangiri
Oil Minister: Bijan Zanganeh
Interior Minister: Abdulreza Rahmani Fazli
Minister of Economic Affairs and Finance: Ali Tayyebnia
Minister of Intelligence: Seyed Mahmoud Alawi
Minister of Energy: Hamid Chitchian
Minister of Defense and Armed Forces Logistics: Hossein Dehqan
Minister of Industry, Mine, and Trade: Mohammad Reza Ne'matzadeh
Minister of Agricultural Jihad: Mahmoud Hojjati
Minister of Labor, Cooperatives, and Welfare: Ali Rabiyee
Minister of Roads and Urban Development: Abbas Akhoundi
Minister of Education: Mohammad Ali Najafi
Minister of Health, Treatment, and Medical Education: Seyed Hassan Qazizadeh Hashemi
Minister of Sports and Youth: Masoud Soltanifar
Minister of Foreign Affairs: Mohammad Javad Zarif
Minister of Justice: Mostafa Pourmohammadi
Minister of Culture and Islamic Guidance: Ali Jannati
Minister of Communication and Information Technology: Mahmoud Va'ezi
Minister of Sciences, Research, and Technology: Jafar Mili Monfared