Lightning Sparks Massive Fire at Refinery in Venezuela (+Video)
TEHRAN (Tasnim) - A huge pillar of black smoke enveloped the Venezuelan town of Puerto La Cruz after a bolt of lightning set fire to one of the country's largest oil refineries, prompting residents to evacuate the immediate area.
Firefighters battling the blaze in heavy rain managed to extinguish the fire, according to vice-president of Venezuelan state oil company PDVSA, Asdrubal Chavez.
He congratulated fire crews for their "sustained effort which allowed us to control this important fire in record time."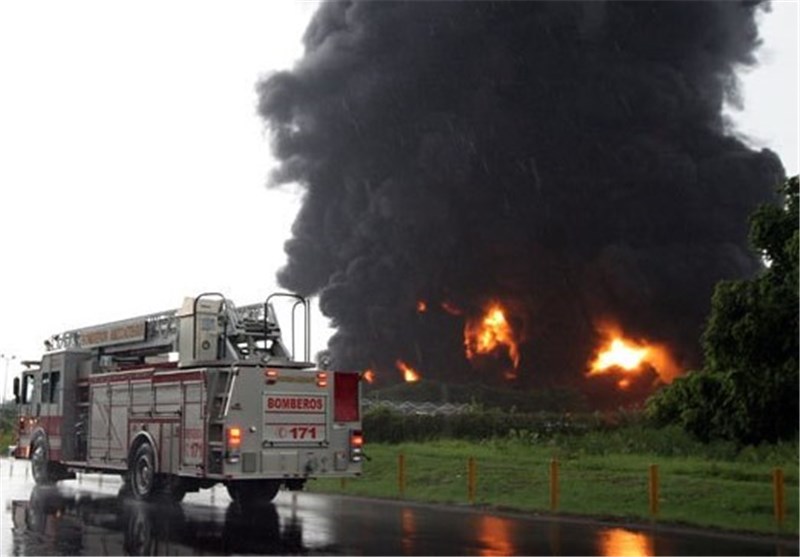 The country's president, Nicolas Maduro, said earlier on Twitter that he was in direct communication with the teams tackling the fire, RT reported.
Over 40 people were killed last year after a gas leak caused an explosion at Venezuela's largest refinery complex, halting production.
The Puerto La Cruz refinery produces nearly 200,000 barrels of oil a day. Production has not been affected by Sunday's incident, according to Chavez.