Official Stresses Iran's Active Anti-Narcotics Campaign in Southeastern Province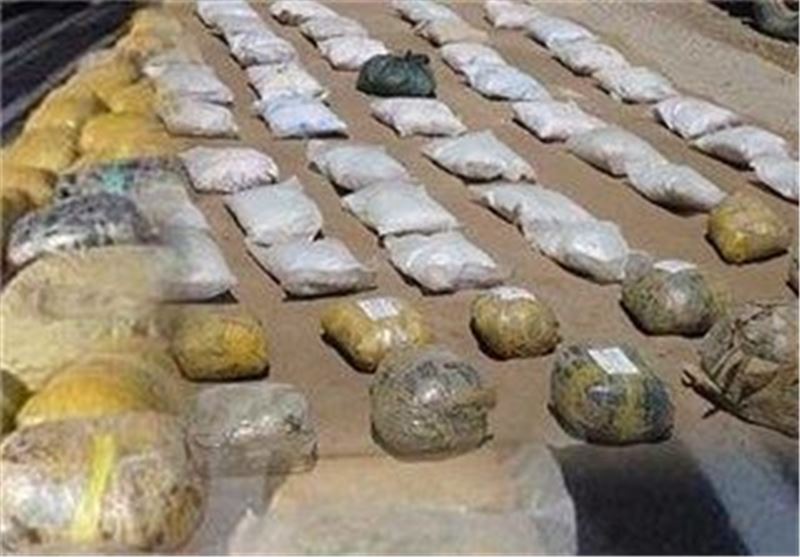 TEHRAN (Tasnim) – An Iranian provincial justice official said the volume of illicit drug seized by the Iranian police and security forces in the country's southeastern province of Sistan and Balouchestan has witnessed an eye-catching growth compared with the previous years.
General Director of Sistan and Balouchestan's provincial Justice Department Ebrahim Hamidi announced today that the growth in the drug seizures came after law enforcement forces adopted strict measures along eastern borders to block entry of drug cargos into the country.
He stated the close cooperation among relevant authorities and law enforcement bodies led to increase in drug seizures at border region, and added that most of the drugs which have already been seized in the province were discovered at borders and Iran was able to prevent their entry into the country.
Iran has been hit in recent decades by drugs smuggling because of its shared 936 kilometer border with Afghanistan, where the United Nations Office on Drugs and Crime said 74% of the world's opium was produced in 2012.
Iran is on a major transit route for drugs being smuggled from Afghanistan to Europe, the Middle East and Africa, and the country's war on drug-traffickers has claimed the lives of nearly 4,000 Iranian police forces over the past 34 years since the victory of the Islamic Revolution.