Moscow Reiterates Tehran's Vital Role in Resolution of Syrian Crisis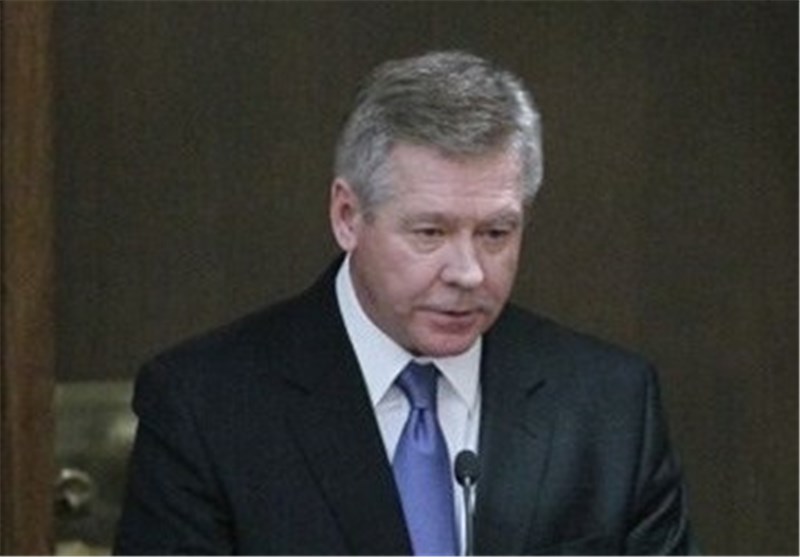 TEHRAN (Tasnim) – Russia will welcome Iran's participation in the Geneva 2 conference, a senior Russian diplomat said, and reiterated Tehran's significant role in finding a peaceful end to the Syrian crisis.
In an exclusive interview with Russia's Interfax news agency on Monday, Russian Deputy Foreign Minister Gennady Gatilov touched upon Iran's vital role in the region, and stressed that participation of Tehran in the Geneva 2 conference would help explore political solutions to conflicts in crisis-ridden Syria.
The Russian diplomat also added that Moscow expects the Geneva 2 conference to be held only after September.
"It would hardly happen in September, because there will be other events, for instance, the UN General Assembly's ministerial week," Gatilov said.
On May 7, Russia and the US agreed in Moscow to convene an international conference on Syria, which will serve as a follow-up to an earlier Geneva meeting held in June 2012.
On May 28, Russian Foreign Minister Sergei Lavrov emphasized the necessity of Iran's attendance at the upcoming talks in Geneva.
"The issue of Iran is key for us. Iran, without question, is one of the most important nations," he said at the time.
Also on July 23, UN Special Envoy on Syria Lakhdar Brahimi said the United Nations would like Iran to attend the next Geneva conference on the crisis in Syria.