German Envoy in Tajikistan Hopes for Broader Ties with Iran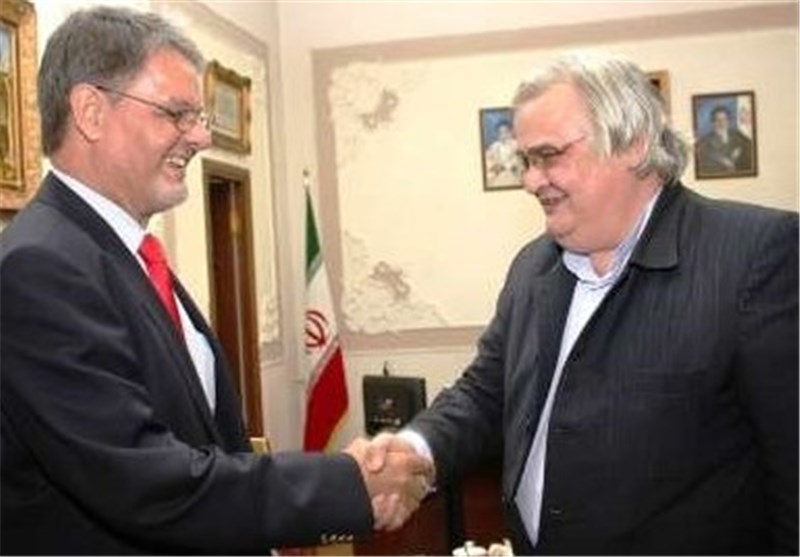 TEHRAN (Tasnim) – Berlin hopes its age-old relations with Tehran will enter a new phase following the election of a new president in Iran, the German ambassador to Dushanbe said in a meeting with his Iranian counterpart.
"We hope that the age-old relations between the two countries would witness a new era and due to the developments in Iran and Germany in view of the recent elections in both countries," Hulger Green said in a meeting with the Iranian Ambassador Ali Asghar Sherdoust on Tuesday.
Earlier this week, Iranian new President Hassan Rouhani had reaffirmed his administration's commitment to pursue the policy of "constructive interaction" with other countries as a basis for Tehran's foreign policy.
He has also announced that his administration will pursue the policy of moderation in dealing with foreign countries and at the same time will safeguard Iranian national security.
In relevant remarks in late June after his election as Iran's new president, Rouhani had underlined the importance of "moderation" in all arenas, including foreign policy.
"Moderation in foreign policy means constructive interaction, not submission and confrontation," the president stated at the time.
In 2005 Germany had the largest share of Iran's export market with $5.67 billion (14.4%). In 2008, German exports to Iran increased 8.9 percent and comprised 84.7 percent of the total German-Iranian trade volume. The overall bilateral trade volume until the end of September 2008 stood at 3.23 billion euros, compared to 2.98 billion euros the previous year. The value of trade between Tehran and Berlin has increased from around 4.3 billion euro in 2009 to nearly 4.7 billion euro in 2010.