Iran, UN- Arab League Envoy Urge Talks among Syrian Sides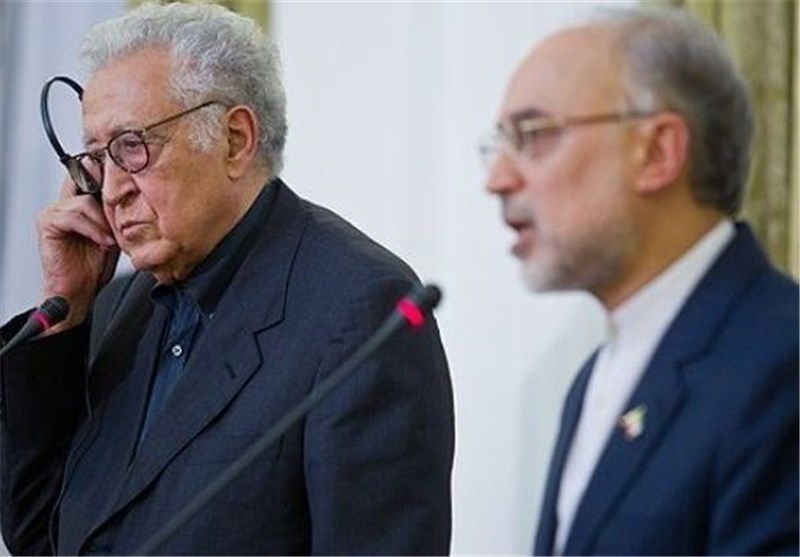 TEHRAN (Tasnim) – The Islamic Republic of Iran and the UN-Arab League envoy on Syria called on all sides in Syria to make serious efforts to find a negotiated solution to the prolonged unrest in the crisis-hit country.
The Iranian Minister of Foreign Affairs, Ali Akbar Salehi, and Lakhdar Brahimi agreed in their Wednesday phone conversation that diplomatic talks were the only solution to the ongoing crisis in the Arab country.
Salehi praised Brahimi for his sustained efforts aimed at finding a negotiated settlement to the unrest in Syria and invited the UN-Arab League envoy to visit Tehran for more talks on the issue. The Iranian diplomat's invitation was accepted and appreciated.
Brahimi, too, hailed the Iranian foreign diplomacy for persevering efforts to contribute to the end of bloodshed in Syria and Tehran's active participation in different conferences held on Syria.
Syria's crisis started in March 2011. It turned into an armed conflict after opposition supporters took up arms to fight the Syrian army and security forces. According to the UN, more than 100,000 people have been killed in the violence so far.