Car Bomb Attacks in Baghdad Kill 26 People, Wound Dozens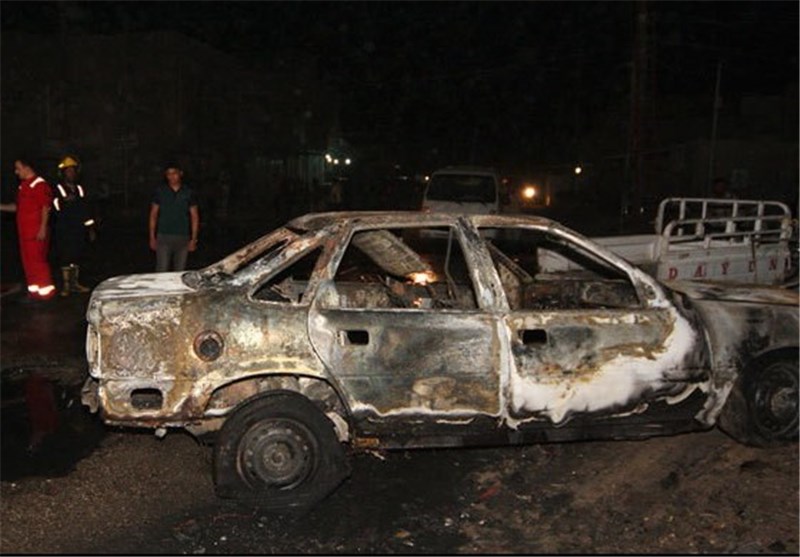 TEHRAN (Tasnim) - A wave of car bombs in the Iraqi capital on Wednesday killed 26 people and wounded dozens, the latest attacks in a months-long surge in violence.
In the deadliest of the blasts across Baghdad, police said one bomb struck near a bus station in the northern Shiite neighborhood of Khazimiyah, killing six people and wounding 18 there, AP reported.
Another car bomb exploded near a gathering of daily laborers in the Allawi area near the fortified Green Zone where government offices are located, killing five people and wounding 13.
In eastern Baghdad, five people were killed and 15 others were wounded when a car bomb went off near a traffic police office.
Also, a car bomb hit a row of shops in the Bab al-Muadham area, killing 4 people and wounding 12. In western Baghdad, a sticky bomb attached to a cart selling gas cylinders, killed three people and wounded 8 others.
A car bomb hit near car repairing shops in the city's northeastern suburb of Husseiniyah, killing three people and wounding 15, police said.
Medical officials in a nearby hospital confirmed the casualty figures. All officials spoke on condition of anonymity as they were not authorized to talk to journalists.
Iraqi security forces have imposed tight security measures in and around the capital since two brazen jailbreaks in July, but so far these measures have failed to stop the attacks.