Death Toll from Car Bombing in Beirut Rises to 22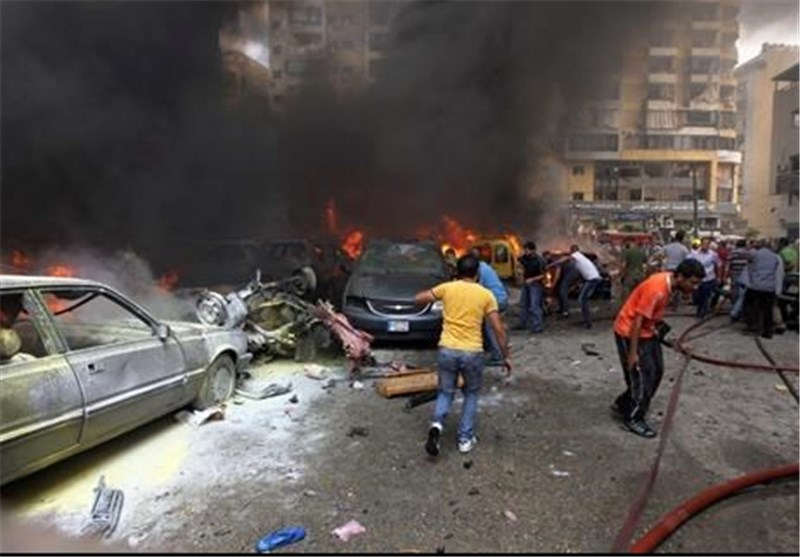 TEHRAN (Tasnim) - A car bomb explosion killed at least 22 people in Beirut's southern suburbs, according to the Lebanese Interior Ministry.
Thursday's explosion struck near a complex used by Hezbollah, the mainly Shiite political party.
At least 290 people were injured in the blast, which occurred between the Bir el-Abed and Roueiss neighborhoods.
The blast put buildings and cars on fire and sent a column of black smoke over the densely populated area, Al Jazeera reported.
Hezbollah's television channel showed firemen helping residents trapped in their homes escape the flames, as well as a crowd of people in panic and rage, gathered near the site of the explosion.
"Terrorism has struck the southern suburbs again," Hezbollah's Al-Manar's television said, adding that the group was "paying the price for its position".
Najib Mikati, Lebanon's caretaker prime minister, declared Friday a national day of mourning, and called on the Higher Defense Council to hold a meeting.
An unknown Syrian Sunni group called Aisha Umm-al Mouemeneen claimed responsibility for the bombing.
Omran al-Zoubi, Syrian minister of information, described the attack as "a coward act in the service of the Israeli enemy".
"Syria strongly condemns that terrorist act and offers condolences to the families of victims and hopes quick recovery for the wounded," Zoubi said in a statement.
There have been two attacks in southern Beirut this year - a car bomb on July 9 and two rockets fired into the area two months earlier.