Iranian Cleric Calls for Immediate End to Bloodshed in Egypt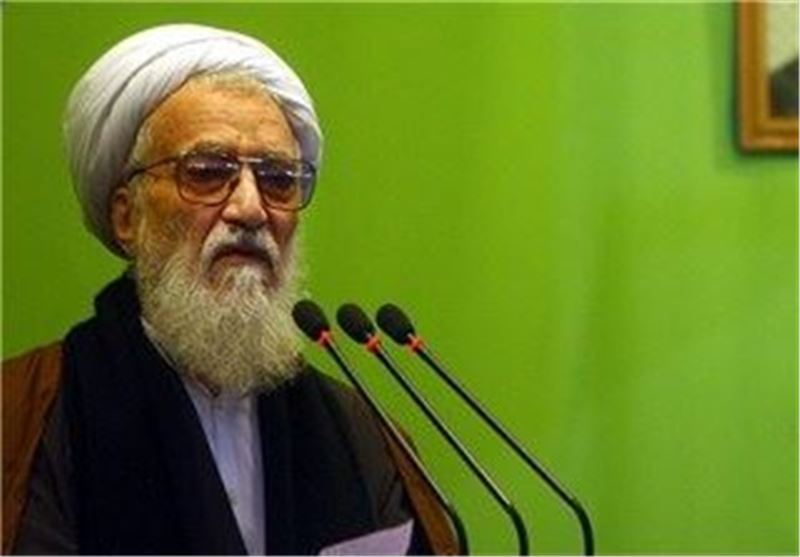 TEHRAN (Tasnim) - Tehran's Provisional Friday Prayers Leader Ayatollah Mohammad Ali Movahedi Kermani expressed concern about the recent developments in Egypt, and called for an immediate end to the raging conflicts in the Muslim country.
On Wednesday, the Egyptian security forces moved in to clear out two camps set up by Mursi supporters - one near the Rabaah al-Adawiya Mosque in Nasr City and a smaller one in al-Nahda Square in Giza. Egypt's Health Ministry said at least 578 people were killed and 3,200 injured in the violence.
Addressing a large group of Iranian worshipers here in Tehran, Ayatollah Movahedi Kermani voiced concern about the bloody events in Egypt, and said, "What has happened in Egypt has made us sad."
"The Egyptian elites should think and find a way out of the current conditions in their country," Kermani stated.
He also urged the Egyptian nation to halt conflicts and prevent foreign sides from interfering in their country's internal affairs.
Senior Iranian officials and figures have on many occassions voiced concern about the ongoing developments in Egypt.
In relevant remarks on August 9, Supreme Leader of the Islamic Revolution Ayatollah Seyed Ali Khamenei had expressed concern about the tense conditions in Egypt, and said, "The possibility of outbreak of civil war in this country (Egypt) has been increased, and this is a tragedy."
Ayatollah Khamenei further called on all Egyptian political and religious groups to learn lessons from presence of foreign-backed terrorists in Syria and from Israeli plots against the Islamic world, and warned the Egyptian nation against the grave consequences of the current circumstances.
Emphasizing the need for democracy in the North African country, the Leader stated that crisis in Egypt should be resolved by the Egyptians alone, and also dismissed any foreign interference in the Muslim country.
Iranian President Hassan Rouhani, too, deplored the growing tension in region, Egypt in particular, and called on the Egyptian army to stop suppressing people.
Speaking at the end of the parliament's debates on his cabinet members on Thursday, President Rouhani called on the Egyptian military not to suppress the "great and freedom-seeking nation" of Egypt.
"People's path is path of democracy and Islam and the entire world should respect Egyptian people's demands and we sympathize with them in the current conditions", the Iranian president said at the time.