Muslim Brotherhood Calls for Week of Protest across Egypt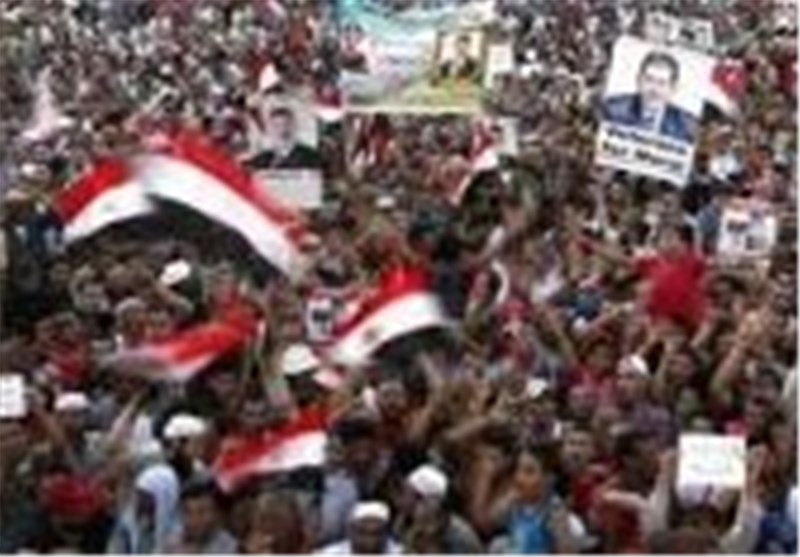 TEHRAN (Tasnim) - The Muslim Brotherhood defiantly called for a week of protests across Egypt starting on Saturday, a day after more than 100 people died in clashes between protesters and the security forces.
Undeterred by the bloodshed in which about 700 have been killed since Wednesday, the Brotherhood urged its supporters back onto the streets to denounce the overthrow of President Mohamed Mursi and a crackdown on his followers.
"Our rejection of the coup regime has become an Islamic, national and ethical obligation that we can never abandon," said the Brotherhood, which has accused Egypt's military of plotting the downfall of Mursi last month to regain the levers of power.
Violence erupted across Egypt after the Brotherhood, which has deep roots in the provinces, called for a "Day of Rage".
Roughly 50 people died in Cairo and more than 20 in the country's second city, Alexandria, security sources said on Friday, Reuters reported.
Automatic gunfire echoed around the capital throughout Friday afternoon, army helicopters swooped over the roof tops and at least one office block was set ablaze, lighting up the night sky long after the violence had subsided.
The Brotherhood announced a series of daily rallies over the next six days, starting on Saturday.
"We will not leave the squares. And we will not be silent over our rights, ever," said Cairo resident Abdullah Abdul Fattah, adding that he was not a Brotherhood voter.
"We are here because of our brothers who died," he said.
An interim cabinet, installed by the army after it removed Mursi during rallies against his often chaotic rule, has refused to back down. It has authorized police to use live ammunition to defend themselves and state installations.