Bahrain Forces Use Pepper Spray, Grenades against Prisoners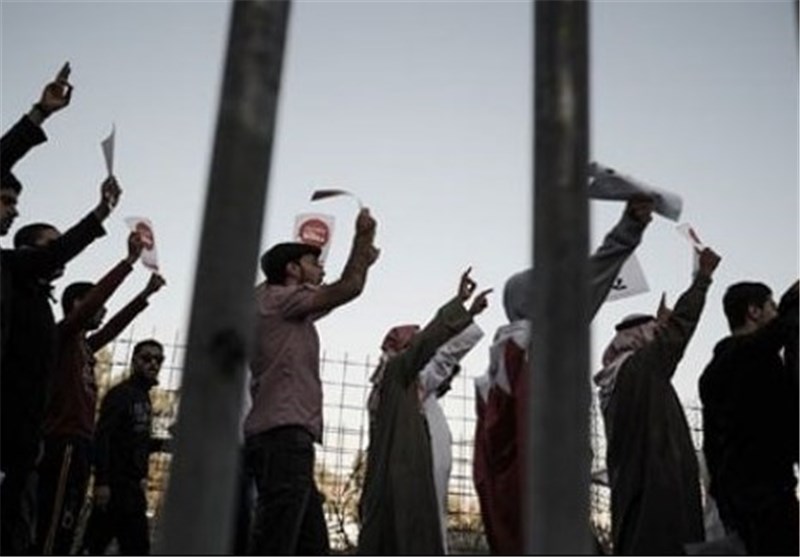 TEHRAN (Tasnim) – Bahraini security forces used tear gas, pepper spray and stun grenades against some 100 prisoners who were protesting being denied family visits and intolerable prison conditions.
At least 40 of the prisoners were severely injured during the brutal attack against the defenseless inmates, Sayed al- Muhafada of the Bahrain Center for Human Rights (BCHR) said on Friday.
"They humiliated, tortured and abused political detainees by cursing, severely beating with batons, using pepper sprays and threatening them," BCHR said.
There are reports that prison officials did not allow the injured inmates to be transferred to hospital for treatement.
The attack was launche shortly after the Wednesday, August 14, nationwide 'Tamarrod' (Defiance) protests.
Bahrain was rocked by massive popular protests in 2011. Although the government, backed by Saudi Arabia, managed to suppress the protests very quickly, security forces continue to attack peaceful protesters who want an and to the rule of Al Khalife royal dynasty.
Tens of protesters have been killed in Bahrain since anti-regime protests erupted in February 2011, according to the International Federation for Human Rights.
Young protesters frequently take to the streets in Manama and villages surrounding the capital.
On Wednesday, a prominent Bahraini political leader said people of his country are after reform in the political structure of the Persian Gulf state, with an emphasis on establishment of a law-abiding government.
"We demand change in the country's political structure from a dictatorial regime to a law-abiding government," Hadi al-Musawi, an official with Bahrain's main opposition group, al-Wefaq, told Tasnim.
The Bahraini activist also noted that government in a law-abiding political structure should be formed through elections and "bring security for the entire citizens" in the Arab country.